Profits were up 87% from the same period a year ago. Both new licenses and renewed maintenance contracts contributed to the growth.
Computer Aided Manufacturing (CAM) software vendor Delcam (LON: DLC) saw revenue climb 13% to £20.1 million ($33 million) in the first six months of 2011, compared with a year earlier. This is the third straight six-month period that revenue set a record.
The UK-based Delcam is the largest CAM software specialist, and third largest CAM software vendor overall, competing against not only many smaller CAM software specialists but also the CAM offerings from the leading manufacturing CAD vendors.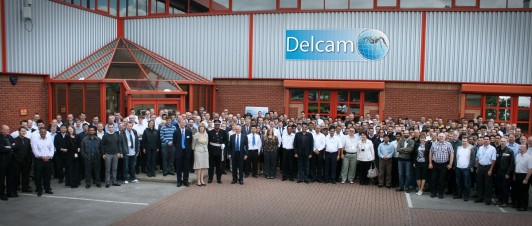 Pre-tax profit for the period ending June 30, 2011 was £1.51 million ($2.5 million), an increase of 87% over the first half of last year.
Delcam says it has been able to take advantage of the continuing recovery in global manufacturing to increase both the sales of new software licenses and the take-up of maintenance contracts, especially in the automotive and aerospace industries. The strongest overall sales have come from the USA and Germany, with the fastest growth in sales of new software licenses coming from Asia, in particular from China, Korea, Indonesia and India.
UK and European software firms regularly distribute dividends to shareholders, unlike US software companies. Delcam increasing its interim dividend to 1.75 pence per ordinary share, up 30% from last year.
Cash per share on June 30, 2011 was $205.37, an outrageous figure by US standards, but typical for UK public companies who have much fewer outstanding shares.