The busy racing firm will use both Creo Elements/Pro and Windchill as it develops a next-generation Le Mans prototype chassis.
Aston Martin Racing has selected and implemented PTC's Creo Elements/Pro (formerly Pro/Engineer) and Windchill PLM for product development. PTC says Aston Martin Racing went through an "extensive" benchmark process before choosing PTC products.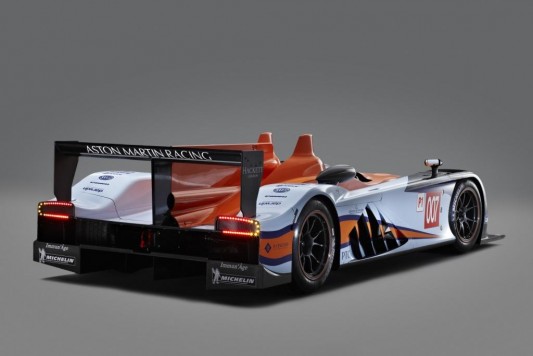 Aston Martin is the only automobile manufacturer that produces a car to compete in every category of the FIA GT Championship sports car racing series, more commonly known as Formula 1. Models range from modified standard vehicles in the GT4, GT3 and GT2 classes—including the high-performance V12—to the 6.0 litre 600 BHP DBR9 in the GT1 class and the Le Mans prototype LMP1 Aston Martin.
Aston Martin Racing has moved away from its previous third-party chassis strategy to develop its next generation LMP1 from scratch. This new racing vehicle is now being designed and engineered from the ground up using Creo Elements/Pro and Windchill to manage the development process. In addition to the designers, the purchasing department uses Windchill for its request for quotation process, enabling collaboration with suppliers.
"The PTC solutions have far greater capabilities than our previous toolset," said Ian Ludgate, Chief Designer at Aston Martin Racing. "Although we are still very early in our learning of the system, we've already seen significant benefits in simple things like mechanism design, which is built into the Creo Elements/Pro toolset and subsequently distributed by Windchill."
Aston Martin Racing is a joint venture between Aston Martin and Prodrive. The team was created in 2004 specifically to design, build and race production-based sports cars in events and championships around the world.
What we think
It has been automotive season for MCAD the last few months, as one manufacturer after another has standardized on new CAD and PLM software. A racing division is not the same as mainstream manufacturing, but players in the competitive world of Formula 1 are demanding and they have big wallets. If PTC can win a benchmark here, it is a good signal for future possibilities with larger vendors.
Although it has a lower profile in automotive than its major competitors, PTC is nonetheless a player in the market. PTC says it provides 3D design, product data management and collaboration solutions to over 1,400 automotive manufacturers, including eight of the top 10 suppliers and three of the top five OEMs. – RSN