The Logitech subsidiary got its start creating a 3D controller for Space Shuttle Columbia. 3D mice are now the must-have accessory in engineering and DCC.
3Dconnexion today announced it has shipped more than one million 3D mice, supporting today's most popular and powerful 3D software solutions from companies including Autodesk, Dassault Systèmes,  Siemens PLM, PTC, Google, Microsoft, and Adobe. 3Dconnexion mice have become a coveted accessory by professional across computer aided design, digital content creation, architecture and construction, and geographic information systems.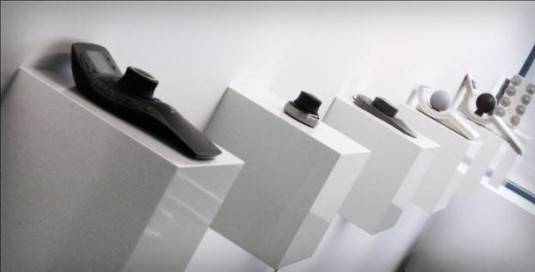 3Dconnexion 3D mice aid 3D design by allowing designers to interact naturally with 3D content as if they are holding the model or camera in their hand. Many of the world's leading companies in industries from aerospace to automotive, consumer goods to electronics, and machine tools to game development, use 3D mice to boost productivity, efficiency and the comfort of their design teams.
The core technology inside all of 3Dconnexion's 3D mice originates from the field of robotics and space exploration. In 1993, a 3D controller was used on the space shuttle Columbia, manipulating the first robotic arm in space, and was the launching point for a family of 3D mice that now help 3D professionals in hundreds of thousands of organizations to design, innovate and create some of the most well known products in the world.
To mark its "One Millionth 3D Mouse Milestone," 3Dconnexion will host several activities throughout the next month, offering users the opportunity to win a 3D mouse. For more information, visit 3Dconnexion's website,Facebook and Twitter.