Broward College graduate has used ArchiCAD since high school.
The winner in this year's Graphisoft North America student design competition is a student who had the advantage of being an ArchiCAD user since high school. Alessandro Pupillo takes home $1,500 and the notice of professionals who attended this year's American Institute of Architects convention.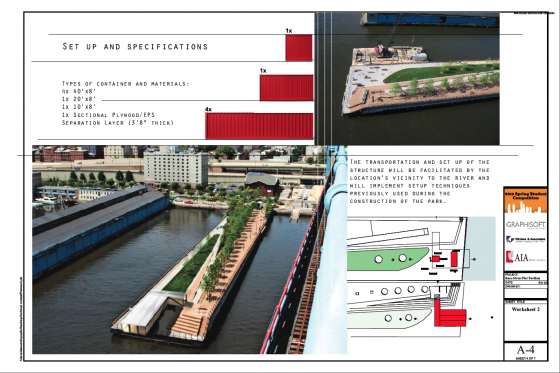 The contest drew numerous students from graduate and undergraduate architectural and interior design programs from all across the United States. The students had to design a 3D model of a mobile visitor center from shipping containers, which could be located in popular tourist destinations in the city.
Graphisoft North America joined with ArchiCAD user Kitchen & Associates (K&A) and AIA West Jersey to put on the competition, which coincided with this year's American Institute of Architects (AIA) Convention in Philadelphia. The top three finest entries received a total of $3,000 in cash prizes. The top three: 
Alessandro Pupillo, a graduate of Broward College's two-year Architecture program accomplished the first place with an outstanding 3D design and received a cash award of $1,500. Pupillo plans to continue his architectural education at Florida Atlantic University.
Trevor Houghton came second with an intriguing architectural design. He is currently enrolled in Construction Management at California Polytechnic State University, San Luis Obispo.
Akinet Nagdivewas, took the third place with his 3D model design. He graduated from Iowa State University's Architecture program, class of 2016.
Pupillo received training from ArchiCAD at Broward and from his high school. Pupillo is also familiar with other BIM software and by exploring the competition design template in ArchiCAD, he was able to build up his ideas into an operational 3D model.
Jason Lutz, President of AIA West Jersey said that the students have more design freedom, when they have professional software to support their creativity.
And for the competitors who didn't win, had the opportunity to have their skills evaluated by an esteem panel in the industry, who are actively seeking for new talent.