Two Brazilian companies bring tools for crop growth automation. 
Perhaps a great sign of recovering economies is the expansion of entrenched companies into new markets. Hexagon AB hasn't been waiting for recovery; the company has been adding on to its core technology base of metrology systems software to connect its capabilities in its key markets including Process and Power, GIS, Security and Infrastructure, Mining and Construction. It's poised and ready for world growth.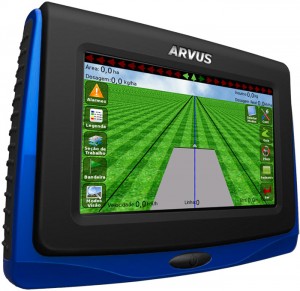 The company's most recent acquisitions of Brazilian companies Arvus and iLab Sistema take it further into agriculture. The acquisition of iLab Sistema was announced just before the company's HxGN Live conference in Las Vegas. Based in Ribeirão Preto, Brazil, iLab Sistema offers planning and optimization solutions for the agro-business sector.
The company  has a variety of software systems that can be put to work to optimize crop growth. Its tools can be used in all stages of farming from planting to harvesting and enables logistics planning to area and asset management, scenario comparisons, and cost and budget forecasting. Hexagon says the acquisition of iLab will give it expertise in sugar and ethanol production.
Ola Rollén comments, "iLab's offerings complement the product portfolios of Hexagon brands Leica Geosystems, Sisgraph and Devex in areas such as fleet management, precision agriculture, automation platforms and control room technologies." The company is not releasing financial details of the deal but it says the deal has no significant impact on Hexagon's earnings.
Hexagon announced the Arvus deal in April, 2014. Arvus is a larger company compared to iLab. It has been seeking to grow beyond Brazil and South America. The company provides  site management in agricultural applications using sensors and GPS technologies to improve the use of added nutrients and other crop management tools. Arvus in headquartered in Florianópolis, Brazil and offers a combination of high-end equipment and software for precision farming and forestry. The company also has a strong service business. Arvus is also strong in South American sugarcane as is iLab and its products also support the forestry and grain markets.
What do we think?
Hexagon's HxGN Live conference is just going on in Las Vegas. The company has been primarily highlighting the new projects the Intergraph groups have been delivering including computer-aided dispatch, process & power deals and marine. With this new firepower in agriculture, Hexagon is expanding into markets complementary to its products for mining and construction. The company has a breadth of metrology and GPS tools that gives it an edge in a wide range of markets where some of its competitors are just trying to go. There hasn't been huge growth in these slow years since 2009, but Hexagon's acquisitions and organic growth and kept it inching forward. The company is targeting 3.5 billion Euros in revenue by 2016.
They probably got great World Cup tickets.