Bentley Systems releases fills out its Connect Edition AECOsim, an integrated tool for the entire AEC community including structural engineering and MEP. 
Bentley Systems has announced the availability of AECOsim Building Designer Connect Edition, a BIM application designed for building projects of larger size and involving engineering complexity. Bentley's Connect Edition applications share a comprehensive modeling environment. This environment helps architects and engineers deal with exchange of complex data and saving information from getting lost in repeated translations.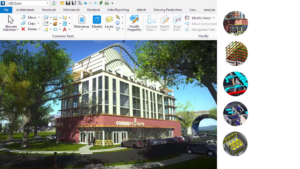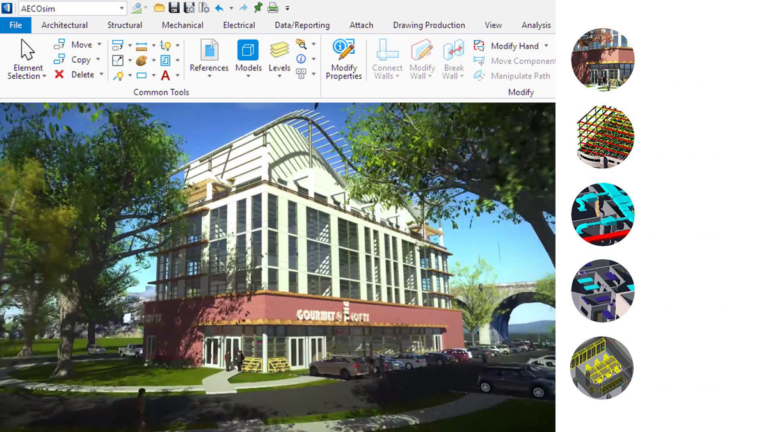 The new release of AECOsim Building Designer provides seamless, translation-free, intra-operability with Bentley's full multi-discipline portfolio of design, analytical, and construction modeling applications. AECOsim is designed for architects, structural engineers, and MEP engineers.
Connect Edition's documentation center enables consistent drawing set organization for all Connect Edition applications. Reality modeling is a photogrammetry application to enable the use of photos and scans to generate 3D meshes through Bentley's ContextCapture. This brings the actual geo-coordinated data directly into the AECOsim design environment.
Among Bentley's 2017 Be Inspired Awards nominations, 63 projects had used AECOsim, including 15 of the 51 finalists, in various infrastructure projects like bridges, airports, Olympic sports facilities, mining, manufacturing, offshore, municipal, power generation, utility transmission and distribution, and water and wastewater treatment facilities. Nominations were also cited for GenerativeComponents, a feature of AECOsim Building Designer that explores what-if design scenarios and helps create and manage complex geometry.
Santanu Das, Bentley Systems' senior vice president, design modeling, said, "This is an exciting time for Bentley as we complete the delivery of our Connect Edition applications. AECOsim Building Designer Connect Edition enables our users to improve their productivity and to collaborate across multiple disciplines by sharing content and data in a seamless workflow through a comprehensive modeling environment. As we continue to make advancements in BIM technology, this version of AECOsim Building Designer helps them to collaborate on projects of any scale or multidisciplinary complexity, and automate the creation of deliverables for all stakeholders. And now that Connect Services are made available to Bentley application subscribers, we bring the collaborative advantages of ProjectWise to every user of AECOsim Building Designer."
Bentley's edge has been its data management tools as well as its wide variety of discipline-specific tools. AECOsim has very strong integration among the modules allowing workers to collaborate in the same environment and use Bentley's ProjectWise family of tools to keep everyone on a project on the same page. Bentley has enabled cloud services for the AECOsim family and ProjectWise and allows companies to provision products as needed through several programs that include subscription, and perpetual licences, as well as metering that lets customers pay for what they use.
Connect Services are available to all Bentley application subscribers, addressing their requirements for going digital. Leveraging Microsoft Azure, Connect Services are fundamental to the use of any Bentley application. Learn more about Connect Services here.
For more information about AECOsim Building Designer CONNECT Edition, please visit www.bentley.com/aecosimbuildingdesigner.