Virtual reality design software offers realtime editing features on fully immersive 3D models.
VR has a strong appeal in the AEC industry. Drawings just can't communicate how a design will feel or how dimensions actually define a room, or building features. For that reason, AEC is a major industry for 3D modeling and rendering and thus already halfway in VR. VR extends boundaries of visualization, providing a competitive edge to architects, engineers, developers, a giving clients and team members a privileged view of a project before it becomes real. The advantage is multiplied by the ability to edit 3D models while being in virtual space with multiple users.
Founded in early 2017, based in Cape Town, South Africa, Tenebris Lab has recently released its virtual reality design software "Lux Suite" which comprises of Lux Walker and Lux Navigate. The company claims an intuitive UI and ease-of-use for even first time users. The basic version of Lux Suite is free while pro version is available for $110 per month for a single user.
Lux Walker
Lux Walker is an interactive desktop and VR application that connects to 3D software like a plugin. It offers the users a fully immersive 3D model where they can interact with multiple people from anywhere in the world. They can collaborate and edit on a 3D true-to-life scale model in realtime. The users can teleport themselves between different rooms and levels of the model. Lux Walker supports 3D modelling programs like Revit, SketchUp, Blender, Rhino, and .obj. Some of the features include:
Multi User VR Collaboration: Put people in the same project from different places on earth allowing them to mark up  and talk with people in another place.
Desktop Mode: Explore the model and access the editing tools in desktop mode.
Mini Model: 1:100 Scale model of your project located at the center of your real world for easy manipulation of vegetation, materials, close-up inspection and easy teleportation.
Layers: Switch Layers on and off to preview model at different stages or in different configurations.
Render: Render Images and 360 Content. Save out transparent backgrounds for further editing.
Time Tool: Manipulate the time of day and season to experience your project in its correct lighting conditions. Project location is automatically imported from Revit and SketchUp.
Markup Tool: Draw in 3D space and to conceptualize and alter design decisions.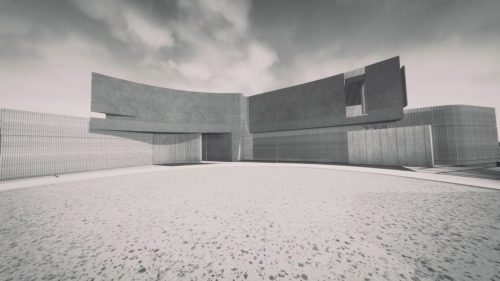 Lux Navigate
Lux Navigate allows users to view, tour, and edit 360 images and videos. While offering a collaborative 360 workflow, collaboration is enhanced through features like VR + PC collaborative view. Content can be shared to Facebook or VR Chive (a panoramic image hosting service), 360 degree image capture, etc.
What do we think?
Innovative virtual design and construction (VDC) technologies like BIM and VR are helping AEC professionals get better and better at their job. Availability of low-cost, professional-quality headsets and apps to access BIM data inside a VR environment make design scenarios much easier to manipulate. Lux Suite comes as a powerful visualization tool. Panorama and 360 degree virtual tours of the yet-to-be-built AEC projects make perfect sales pitch to clients.
New technologies like cloud access of large data sets and interest in VR is giving architects the opportunity to experiment and sharing their design ideas with customers and team members early in the design cycle. Tenebris is going to be competing in a crowded field.