The six new products are $9.95 each and designed with professionals in mind.
Adobe has unveiled a set of new apps for the Android platform. The apps were introduced at Adobe Max earlier in the fall and include:
Photoshop Touch—a scaled down version of Photoshop optimized for touch and designed primarily for content creation.
Collage—a brainstorming tool that lets people gather visual elements together on a work board to try out concepts.
Ideas—an illustration tool first introduced for the iPad and designed to work with Illustrator. It's a vector-based drawing tool.
Proto—a design tool for web design. People can rough out a web design and bring it into a web design tool and add CSS.
Debut—a presentation tool for artists allowing them to present their art on a tablet.
Kuler—a color picking tool. Kuler lets people put together a color strip of colors.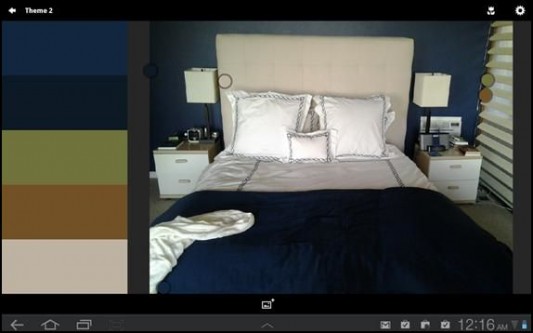 We've got the apps on a Galaxy tablet and we're having a good time playing with them. We plan to have a complete review soon in our TechWatch newsletter. There are some early observations to be made, though.
Adobe has gone through an experience much like we've described happening over at Autodesk. Certain apps have been released into the wild and people are taking the technology and running with it. The Ideas app is an example. It's hugely important that Ideas is a vector-based app and it's something that Adobe didn't really stress enough. However, artists have found it out for themselves. At first look, Ideas looks a little sparse. It doesn't have the flashy interface of Autodesk's Sketchbook Pro, another fabulous drawing app that we use all the time, but because it is vector-based, content created in Ideas can be brought into Illustrator and refined. And, just like Autodesk's experience with the Sketchbook apps, Adobe is meeting artists who rave about what they're able to do with Ideas—and Adobe got the message. The tablet is a professional tool and this new line up of apps is built as much for professionals as it is for hobbyists.
The new products cover a wide range of capabilities and they intersect with different subsections of Adobe's broad market. For instance, Ideas intersects with Illustrator and obviously, Photoshop Touch allows content to be created on the tablet and taken into Photoshop for work. The Proto tool intersects with Adobe's web creation and management tool Dreamweaver. And Debut can access content from most of Adobe's CS tools. Adobe notes there's more of this to come and more work to be done building the interrelationships between the data.
A key part of the puzzle is the Creative Cloud. At an Adobe event for press and analysts, Adobe's principle product manager, David Macy said that the Creative Cloud is similar to Dropbox or Apple's new iCloud, but there is a big difference; content exchanged between apps and computer applications can be reformatted for the platform. Currently, the route is one way.
Each Adobe Touch App costs $9.99 and requires Android 3.1 Honeycomb or higher and an 8.9-inch display or larger with at least 1280 x 800 pixels of resolution. All are available in the Android Market now.