The new markets we thought were out there, really are out there. It's not easy, but the ability to combine different tools from different disciplines is opening up opportunity for professionals in new fields.
It seems as if we've been traveling continuously since the summer, and I suspect it feels that way because it really is that way. The world may be in turmoil and economic futures may be uncertain, but opportunity is truly booming. I think we're in the middle of that great inflection point we've been talking about for so long. It's kind of funny to yak it up about some idea that you're sure is going to happen only to find, well, I'll be … it's really happening.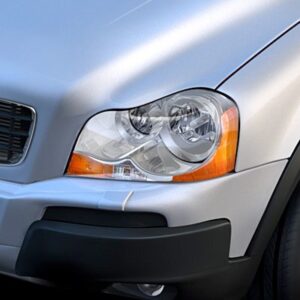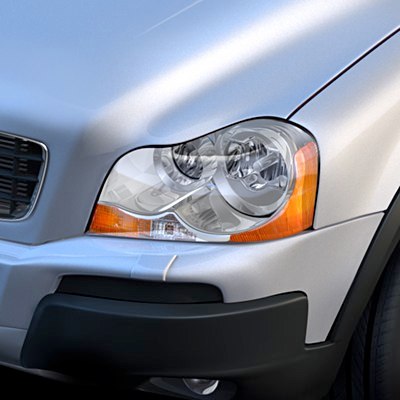 What I'm talking about, this time anyway, is the intersection between art and design and imagination and reality. Something, that's been very evident to me is that creative people are interested in all areas of visualization and creativity and many of them are willing to investigate new tools and ways of working if that means they can get a better result. We've been talking about this for years but we met more people who wanted to try new content creation tools than those who integrated them in their workflow. And, the people who did work with say, AutoCAD and Photoshop and 3dsMax were usually professionals in one field and hobbyists in another. Sure, there are exceptions, don't confuse me with exceptions. The trend has been for the design world with its complex CAD programs and formats and conventions to stay separate from worlds of content creation where movies, games, and slick advertisements are made. Instead, when necessary, content was thrown over the wall to professionals on either side. When I'd talk to people about the ways in which the two worlds blend, I was often told they don't. That really is changing.
We were in Amsterdam for Bentley's Be Inspired celebration. This is just a fabulous program that Bentley has put together to help educate its users about what can be done with their tools and to recognize those people who are pushing the technology. I've been a judge for three years now and I've learned so much about CAD and digital content creation as a result. Check out the finalist projects here.
In some ways, Bentley seems to live at the extreme end of continuum from CAD design to artistic expression because their tools are used in large projects, for building bridges and highways, and power plants. But also, it's the job of people using Bentley's tools to communicate to the people who will be affected by the project and to let them know what it's going to look like, even how it's going to feel. And, sometimes groups even have to communicate with each other within an organization so they all know where they are in a project. Increasingly, the tools used to visualize projects at the end of the project to sell it are being used in the beginning to get permission to make it and to communicate progress. We always knew this would happen, what's kind of funny is that a lot of the time the talk was more wishful thinking than actuality simply because the process was too hard and took too long for busy people to stop what they're doing and communicate. But things are definitely changing. Have a look at this video from iTen Associates. It was a winner at Be Inspired for visualization and it combines point cloud data with 3D modeling.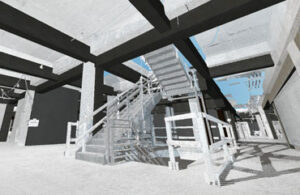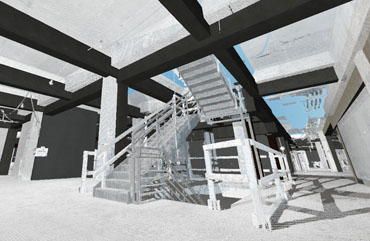 The iPad factor
Like every CAD company we've visited in the past year, Bentley Systems has an iPad app. They've taken their powerful visualization tool Navigator and they've enabled people to use it to walk through projects. And, it takes advantage of the tablet's sensors and GPS to offer an augmented reality (AR) component. People could look at the screen and find their way using a digital map or an architectural walkthrough. This is the sort of thing we might all be using as the idea of Smart Cities, digital models of cities, become more real.
And, it's not such a far cry from the technology James Camerson used to create Avartar. He used an LCD screen to view the combined actors performances captured by sensors and the digital sets, costumes, and creatures they were interacting with in the world of the imagination. From Amsterdam, we landed in L.A. to attend Newtek's celebration for its users, the people creating special effects, especially in television. And, from there we found ourselves back home in San Francisco as Luxology talked about the trends they see coming or the very new future. In L.A., the people working in television talked about how their work is changing and the best part, how much more there is of it. The people who helped define special effects in TV, who helped make Star Trek and Babylon 5, Battlestar Galactica, and Lost are getting more work on shows where there are no obvious special effects but wires still need removing and costume malfunctions must be fixed. And somewhere between the sci-fi and the telephone wires are shows that look ahead to the future of visualization as if it's right now; CSI and Bones, for example. Well you know what? They're right, it is now.
Getting photoreal
The people at Luxology are seeing the same thing. Like Newtek, their products have been used to create slick magazine ads and TV ads using 3D models to replace expensive photographs. Luxology CEO Brad Peebler calls it going from CAD to AD and because of the integration of his renderer in products like Bentley's MicroStation and Dassault's SolidWorks, he says more people are putting these tools to work. "Look," he says, "people are saying that an engineer doesn't need to create a fully rendered, photoreal image of a design. But hey, if you could do it with the click of a button, wouldn't you?" That's no problem for small parts and models, but Peebler says he's encountering more people who are struggling to bring large CAD models into the Modo and other tools designed for game and special effects, not manufacturing. We're seeing the same thing across all CAD companies. The initiatives to bring these worlds together are going on across the CAD industry and we're seeing similar projects from Autodesk, and Siemens.
From CAD to Ad, from Art to Part; the trip is getting shorter and shorter.