Eleven manufacturers agree to work jointly to expand awareness.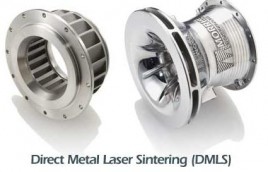 Eleven leading vendors of Additive Manufacturing equipment and supplies have agreed to for an association to increase awareness of the AM industry. The Additive Manufacturing Industry Branding Initiative (AMIBI) came about after two recent CEO summits.
The 11 firms initially participating are:
3D Systems Corporation

DSM Somos

envisionTEC

EOS

Materialise

Objet

ReaLizer

Stratasys

voxeljet technology GmbH

Z Corporation

CONCEPT Laser GmbH
The Initiative was initially proposed by Materialise, a Belgian manufacturer of AM materials, at at CEO summit at RAPID 2010. After a second meeting at EuroMold 2010, the participants were asked to decide if they were willing to participate.

Todd Grimm of T.A. Grimm & Associates, a business and technical analysis firm that has tracked the AM industry for years, has been selected as project manager for the new Initiative. He will start by selecting a PR agency, defining a schedule and a budget, and addressing antitrust issues, among other tasks.
What we think
This is good news for an industry that still seems in to be in its infancy, despite being on the scene for almost as long as CAD. Many who are familiar with the technology still refer to it as Rapid Prototyping, as if printing out parts for design analysis is the only valid use. Such an organization may help each company rise beyond technospeak marketing and begin to address long-term business issues raised by the adoption of additive manufacturing.