Zync offers an on-demand render farm service that scales from one core to thousands of CPUs. Amazon loses a small but influential cloud services reseller.
Google has acquired Zync, which offers a cloud-based rendering service for special effects. The small firm has previously provided render farm services for recent films including Flight, Transformers: Dark of the Moon, Star Trek: Into Darkness, and American Hustle.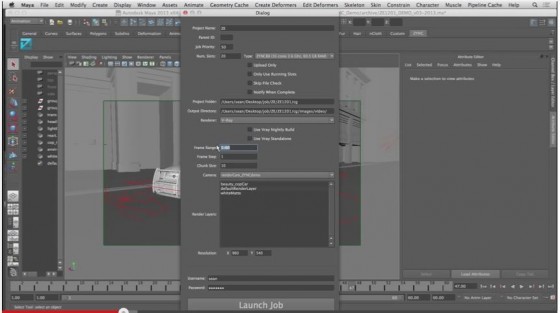 Terms of the deal were not disclosed. Boston-based Zync will become part of the Google Cloud Platform unit. In a statement released by Google, unit product manager Belwadi Srikanth said, "Zync plus Cloud Platform will offer studios the rendering performance and capacity they need, while helping them manage costs. For example, with per-minute billing studios aren't trapped into paying for unused capacity when their rendering needs don't fit in perfect hour increments."
The Zync platform works with a variety of industry standard products, including Maya, Nuke, V-Ray for Maya, Mental Ray (standalone), and Arnold for Maya. Zync brags of military-grade encryption and full Python scripting support. Zync says it is currently working on integration with product management software Shotgun, recently acquired by Autodesk.
Zync was founded in 2009 as Zero VFX as a small rendering specialist supporting film studios. The company had been a customer of Amazon Elastic Compute Cloud, but will transition over to Google's cloud infrastructure as soon as possible.
What do we think?
The Zync team cut their teeth on some of the big names in special effects, including Digital Domain, ILM, and GenArts. Becoming part of Google means they can instantly lower their prices, since Zync is no longer a reseller of some other company's cloud services. But this deal is about more than pennies per megabyte. Google gains in-house expertise on an industry that is one of the largest users of cloud time.  And cloud-services rival Amazon loses a small but influential reseller.