VMware, Nvidia, and Google team up to run high-performance graphics via cloud technology.
Today in San Francisco at VMworld 2014, VMware, Nvidia and Google gave a technology preview in which a Google Chromebook was the client for a high-performance visual computing demonstration. Various workstation-class applications were demonstrated running on the Chromebook, which uses only a revised version of the Chrome browser from Google as its operating system.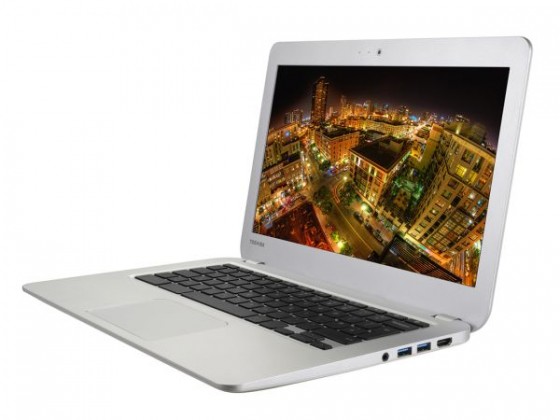 The demonstration allowed VMware to show off its next-generation Blast Performance running with Nvidia GRID virtual GPU technology. "We are breaking down traditional barriers to adopting virtual desktops and offering new economics for the delivery of graphics-intensive applications through the power of the cloud," says Sanjay Poonen, executive vice president and general manager, End-User Computing, VMware. "Organizations of all industries and requirements will soon be able to embrace the mobile-cloud using a solution that offers a new way to work from three proven industry leaders."
VMware's goal is to have its Blast Performance technology in the data center and in firmware residing on Chromebooks. Nvidia says a forthcoming Chromebook powered by their Tegra K1 will be one of the first Chromebooks to come to market with this technology. This makes graphically demanding applications, such as Adobe Illustrator CC, Autodesk AutoCAD and productivity applications like Microsoft Office accessible on the Chromebook, when connected to the right data center.
What do we think?
Caesar Sengupta of Google states the vision for enabling Chromebooks as workstations: "Imagine manufacturers designing complex 3D models and sharing them with engineers around the globe, or physicians taking medical imaging out into the community, rather than being tethered to high end workstations."
VMWare and Nvidia did a technology demonstration in March that pointed in this direction. Other vendors, including Teradici, Mainframe 2, and Numecent are also marching toward the goal of making every computer and tablet a graphics workstation. All we need is the bandwidth.