Bentley bought E-on for the architects and engineers who create pretty pictures for clients, but this also puts Bentley in the film industry.
I had to read the headline of the press release twice. And then it still made me think, and think again. E-on? Bentley? Bentley bought E-on? No, can't be. But it is true. And it makes sense.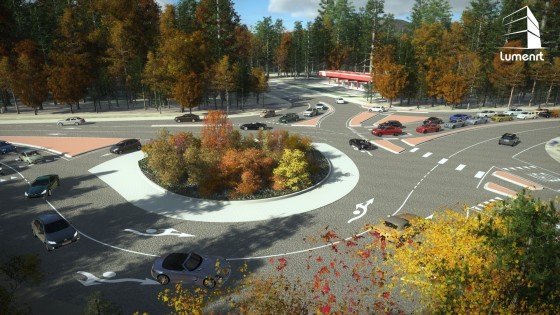 We've written about E-on here before, because they are very good at what they do, which is model natural environments in 3D. They have always had a few clients in architecture, but what E-on likes to brag about is the work their software has accomplished for Hollywood. If you have watched, Minions, Jupiter Ascending, How To Train Your Dragon, Avatar, The Hunger Games, The Avengers, Hugo, or Terminator then you have seen what E-on's VUE and PlantFactory software tools can accomplish. They make it easy to add lush nature scenes to any rendered 3D model. Responding to demand, E-On created LumenRT, using their technology for architectural and engineering rendering.
Bentley is allowing E-on to continue as a Bentley subsidiary, instead of assimilating it as with most of its acquisitions. Would the execs in Exton, PA know what to do with a bunch of Paris software artistes? Founder Nicholas Phelps is staying on, always a good sign. The plan is to still work for film studios as well as the AEC side.
Terms of the deal were not announced; for a little while longer Bentley is a private company and doesn't have to disclose such information.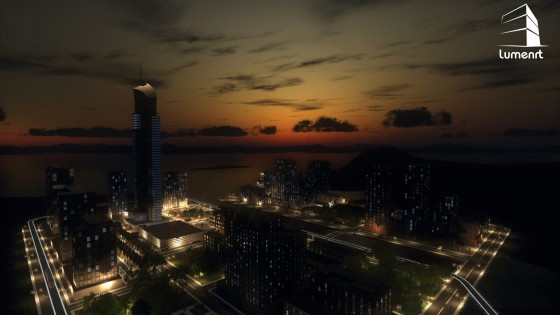 What do we think?
Bentley has always been had a strong interest in the presentation side of its software. The rendering engine is licensed from The Foundry, the same rendering found in DCC leader Modo. Leading architecture firms like Foster + Partners continue to use Bentley's MicroStation when most architects are on other platforms partially because of its powerful rendering technology. 
Almost-a-founder Ray Bentley has spent the great majority of his Bentley Systems career in the rendering group. As good as Bentley rendering technology is, Ray Bentley says his team wants more: "But there's always been something missing – the ability to immerse designs within their dynamic context and natural environments, conveying their operational and aesthetic qualities. With LumenRT and our recent acquisition of Acute3D 'context capture' software – which automatically generates 3D reality meshes from digital photographs – we can now enable all of our users to readily take advantage of 'enlivened' reality modeling."