Software from the CAM, mold, and tool-and-die software expert will be adapted for 3D printing.
3D printer manufacturer 3D Systems (NYSE: DDD) today announced a definitive agreement to acquire all outstanding shares of CAM software developer Cimatron (NASDAQ: CIMT) in a deal valued at approximately $97 million.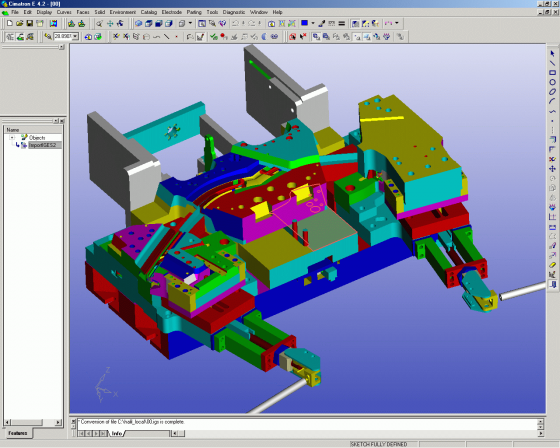 Cimatron software support computer aided milling and manufacturing mold and tool-and-die development. Earlier this year Cimatron organized an advisory board to accelerate its efforts in entering the 3D printing space.
The purchase price is approximately two times Cimatron annual revenue (Cimatron reported full year revenue of $42 million in 2013.)  Cimatron stock was up 43% to 8.67 in early trading today after the announcement; 3D Systems stock was up  7% to 37.75. The two companies expect the deal to close in the first quarter of 2015.
3D Systems has been on an aggressive acquisition path for the past few years, in an effort to create a full-service 3D printing software and hardware business. The acquisitions are targeted to pursue five specific growth initiatives:
Accelerate 3D printer penetration
Grow healthcare solutions
Expand its QuickParts services globally
Build significant consumer presence
Create a "seamless digital design, scan, and print" software platform.
The Cimatron deal fits within the fifth initiative. Cimatron has two major product lines. CimatronE is an integrated CAD/CAM solution for toolmakers and manufacturers of discrete parts, which provides full associativity across the manufacturing process from quoting, through design and up to delivery. GibbsCAM solutions for programming multi-axis CNC machine tools. Neither product line currently offers 3D printing support.