Dassault joins the list of CAD vendors with relationships to 3D printing services companies. Success of the crowdsourcing community model for 3D modeling and printing is driving the growth.
Users of the Dassault Systèmes 3DVIA.com website can now click a '3D print' button, thanks to a new partnership with France-based Sculpteo. Dassault joins a growing list of CAD vendors with a print-to-3D relationship with a 3D printing and creative services bureau.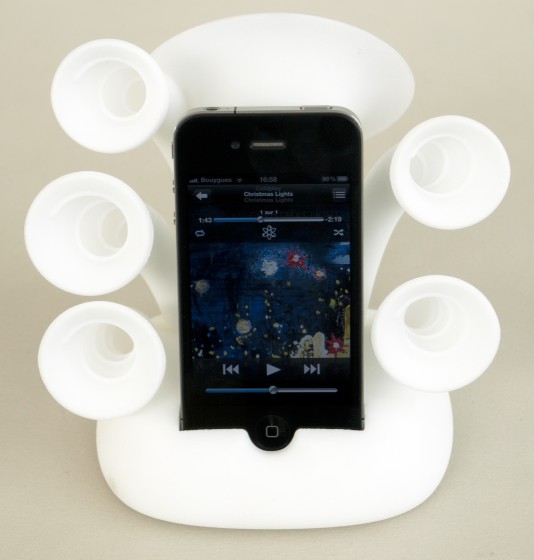 Sculpteo follows the emerging model also seen in companies like Shapeways, Ponoko, and Freedom of Creation, where the company not only prints and ships 3D models, but offers services for makers to sell or give away their design and the finished products, and to assist in making 3D models ready for physical printing. The online crowd-sourcing community model is proving to encourage increased use of 3D printing, with novel products emerging.
To use, 3DVIA users simply click the "Send to Sculpteo 3D Print" button on their own 3DVIA model's view page, specify the size they wish to print, and choose a white, black or full-color print option. Final printed models are shipped directly to users' mailboxes. During the online printing process, 3D models are automatically analyzed to ensure the best results. Digital repair and optimization are also provided through Dassault Systèmes and Sculpteo's partnership.
Business partners Eric Carreel and Clément Moreau started Sculpteo in 2009, and has a "web portal" team which designs and operates online services, and a "workshop" which performs the actual printing and shipping of 3D designs. Currently Sculpteo prints and ships from its location near Paris, but we expect it to follow the lead of Shapeways and Freedom of Design and become intercontinental as business grows due to the new relationship.
3DVIA.com bills itself as an open platform accepting most 3D files, including CAD and other standard formats (OBJ, DAE, 3DXML, STEP and IGES), enabling community members to print almost any creation with the simple click of a button. The 3DVIA.com community is attracting designers, 3D enthusiasts, and companies, many of whom use other Dassault products. 3DVIA is already connected with connected Dassault Systèmes CATIA and SolidWorks, which have a 'Publish to 3DVIA' function (starting with CATIA V6 and SolidWorks 2009).
See also related GraphicSpeak articles:
Mass Customization, the 3D-literate consumer and the future of engineering software
Colbert Report discovers 3D printing
Shapeways seeks to lead personal manufacturing revolution
Autodesk believes the revolution will be printed in 3D
3D Systems acquires two boutique 3D printing content companies