The two leading software platforms for 3D scan-to-digital now belong to 3D Systems.
3D Systems (NYSE:DDD) says today it has completed its acquisition of Geomagic for $55 million in cash. Geomagic is a leading provider of 3D authoring solutions and a specialist in converting 3D scan data into models for use in a wide range of product development tasks.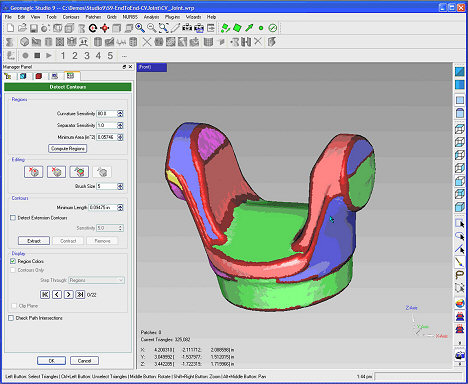 Geomagic co-founder and CEO Ping Fu will become Chief Strategy Officer for 3D Systems. Her new book "Bend Not Break" continues to appear on best-seller lists.
On Monday during its quarterly presentation of financial results 3D Systems CEO Avi Reichental said he expected Geomagic will contribute $17 million in revenue to 3D Systems in 2013.
In October 2012 3D Systems acquired Korea-based Rapidform, then the chief rival of Geomagic. In announcing the Rapidform purchase, Reichental said it was the launch of a fifth growth initiative for the company, into the creation of a comprehensive digital design/scan/print platform. When the Geomagic acquisition was announced, Reichental said complimentary capabilities in the two product lines would be a win for the company and its customers. "We intend to expand the range of our 3D authoring solutions further into new manufacturing and consumer applications and concurrently maintain and enhance the existing Geomagic and Rapidform product lines," he said. Reichental also noted the deal brings a significant expansion of its dealer network.
In April 2012 Geomagic acquired Sensable Technology, bringing 3D design and haptics into its product line. At the time, the purchase price was not disclosed but Sensable's patent holdings were valued at $50 million.
Related
3D Systems revenue sets quarterly and yearly records
3D Systems declares a stock split
Geomagic/3D Systems deal accelerates the digital reality revolution
3D Systems to acquire Geomagic
Geomagic refreshes digital reality product line