In 2008 Autodesk and Bentley Systems agreed to direct exchange of software libraries and the reciprocal use of each other's Application Programming Interfaces. It remains as the largest single company-to-company interoperability agreement in the history of AEC software. An archive article from the July 10, 2008 edition of CADCAMNET, acquired in 2010 by Jon Peddie Research.
By Randall S. Newton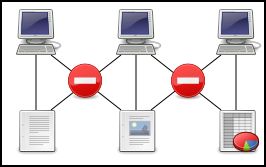 CADCAMNET, July 10, 2008—Autodesk and Bentley Systems this week announced a wide-ranging interoperability agreement to exchange software libraries and other proprietary technical information. The deal is a win-win for both firms in the long run, but in the short term it gives competitive advantage to Autodesk. The agreement brings into question the continued viability of the Open Design Alliance, which has now seen two of its largest members move to direct interoperability agreements with Autodesk.
Autodesk and Bentley will directly exchange software libraries, including Autodesk RealDWG and the Bentley DGN Toolkit—the latter something that has not been available previously. The obvious goal is to improve the ability to read and write the companies' respective DWG and DGN formats in mixed environments with greater fidelity. In addition, the two companies will facilitate work process interoperability between their AEC applications through supporting the reciprocal use of available Application Programming Interfaces (APIs). Both firms say their common goal in the agreement is to improve AEC workflows by enabling broader reuse of information generated during the design, construction, and operation of buildings and infrastructure, and by enhancing the ability of project teams to choose among multiple software sources.
Bentley Systems CEO Greg Bentley called deal the "most significant announcement" in the 25-year history of the company, adding "the world needs this." Jay Bhatt, senior vice president for AEC Solutions at Autodesk referred to Bentley as "Autodesk's largest development partner," and said "this agreement will help to better support" the many firms who use products from both companies.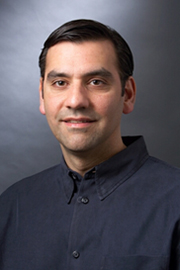 Interoperability has been a long-standing issue in AEC just as it has in manufacturing, but recent trends have made the need for practical solutions more critical. A 2004 study by the U.S. National Institute of Standards and Technology found that users bear direct costs of almost $16 billion annually from time wasted due to inadequate AEC software interoperability. But opportunity cost is also an interoperability issue. Globally, construction continues at a rapid pace, while the number of skilled construction management and engineering professionals is shrinking. This agreement allows users of Autodesk and Bentley products to plan their workflows around best practices and suitable tools without worrying about file translation issues.
Bentley a growing force in AEC software
One of the drivers of this agreement was the rapid pace of growth in both firms. Bentley, in particular, has become a force in many segments of AEC design technology due to an aggressive series of acquisitions. Both companies have found themselves buying technology with an existing user base on the other's platform. Many Bentley users, for example, rely on NavisWorks (acquired by Autodesk) for construction site planning and BIM-based project review. At the same time, many Autodesk users, and Revit users in particular, rely on RAM structural engineering software, acquired by Bentley.
Founded in 1984, Bentley now has more than 2,800 employees, offices in more than 50 countries, annual revenues surpassing $500 million, and since 1993, has invested more than $1 billion in research, development, and acquisitions. Nearly 90% of the Engineering News-Record Top Design Firms are Bentley subscribers. It is a mindshare leader in civil engineering and plant design. It is generally acknowledged to be either first or second in every industry segment in which it competes, which also includes most types of utility infrastructure design and deployment, geospatial management, architecture and engineering, and plant design.
By virtue of this agreement, and the interoperable offerings that it will enable, AEC firms will be free to employ software tools of choice from either Autodesk or Bentley to accept or submit either DWG or DGN files. By improving fidelity of work shared between the two file formats, users will be able to focus on being creative and getting work done, rather than being constrained by file-compatibility considerations.
Competitive gains
Autodesk gains the most in the short run. It has been unsuccessful in creating a complete "clean room" version of the MicroStation DGN file format; so far Autodesk has only been able to reverse engineer the 2D aspects of the file format. Bentley's leadership in civil engineering and plant design requires AutoCAD-based users to support both company's products. Bentley, on the other hand, gains a lesser immediate advantage since it has been using the well-crafted OpenDWG libraries from the Open Design Alliance. Since the release of MicroStation V8 in 2001, Bentley has been claiming full fidelity for DWG files in MicroStation. As Keith Bentley has said more than once about importing AutoCAD files to MicroStation, "if it doesn't work, we consider it a bug in MicroStation." The next version of Bentley's MicroStation, code named Athens, will still use the ODA libraries for DWG compatibility; this week's agreement will kick in with future versions. In the long run, access to Revit will prove to be the strategic advantage in this deal for Bentley.
Neither company will become members of the other's third-party developer networks; this is a direct technology-sharing agreement between the two firms. Bentley's long-standing refusal to join the Autodesk Developer Network (and Autodesk's occasional canceling of membership when Bentley bought an ADN member) has been a stumbling block to an interoperability deal in the past.

Greg Bentley said during a press conference July 8 that Bentley would not be contributing in the future to the DGNdirect library, a product of the Open Design Alliance. His remarks were later clarified by a Bentley Systems representative, who said the company will continue to provide documentation and technical support to the ODA for the DGNdirect libraries which are the product of the ODA. The representative also said that Bentley is "under no obligation, nor do we have any intention" to deliver the Bentley DGN Toolkit to or through the ODA.
Greg Bentley also avoided directly answering a question about the future of Bentley as a ODA member. The Open Design Alliance changed its name from the Open Drawing Alliance in 2003 when Bentley upgraded its membership, and at the time made a big fuss about the forthcoming availability of DGN libraries for ODA members. But the libraries were never quite as robust as expected, and ODA member interest in them quickly waned. The existing ODA DGNdirect code library has not been updated since 2003. According to an ODA representative a new version is about to be made available to ODA members for beta testing.
If Bentley chooses to leave the ODA, it would be the second large CAD vendor to do so after striking a direct interoperability agreement with Autodesk, PTC being the first.
Last year's federal lawsuit by Autodesk against the ODA—in which ODA agreed to stop including a Autodesk-trademarked name in translated DWG files—was one more nudge that helped Bentley agree to the direct deal with Autodesk. The inability to write a specific line of text into DWG files (which was the key to "trusted DWG") gave Bentley users one more hurdle to cross in their desire to have mixed DWG/DGN workflows.
What others think
Former ODA Executive Director Evan Yares, now an industry consultant, doesn't like what he sees in this deal. "It's not good for interoperability in the AEC industry," Yares says. "It promotes the use of proprietary data formats for interoperability. It's a failed strategy."
Current ODA Present Arnold van der Weide says this agreement does not affect the ODA in the short term. "Bentley is still a member, just like our other 2,000 members," said van der Weide. "Bentley is on the board of directors and there is no indication they will be leaving." van der Weide speculates that the two development teams will be "challenged" by the "very different" structures of DWG and DGN. "If ODA could have made them work together years ago, we could have made a lot of money. It is trying to put a square peg in a round hole."
The larger issue of concern, van der Weide says, is the effect of such consolidation on the CAD industry. If the Big 3 CAD vendors all strike such direct agreements, van der Weide argues, it will stagnate the market by crowding out new vendors with innovative ideas and technologies.