RoHS (Restriction of Hazardous Substances) and WEEE (Waste Electrical and Electronic Equipment) compliance issues have taken center stage for many manufacturers. EAR reviews PLM compliance management products from three vendors. Originally published August 2007 in Engineering Automation Report, acquired in 2010 by Jon Peddie Research.
By Rachael Dalton-Taggart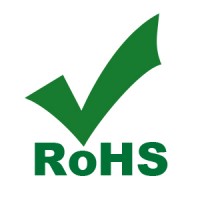 RoHS (Restriction of Hazardous Substances) and WEEE (Waste Electrical and Electronic Equipment) compliance issues have taken center stage for many manufacturers. Although it was originally regarded as a 'purchasing' issue, it is now evident that it will also become a product development problem.
In reaction, various PLM vendors have rushed to assure customers that their flavor of PLM can handle their compliance needs, and indeed, it seems to us that PLM, with its focus on the Bill of Materials, is perfectly placed to find greater strength as a result of the more stringent compliance requirements. This is an opinion shared by Aberdeen Group. "Best-in-class companies are four times more likely to use PLM technologies [for RoHS]," according to Aberdeen Group's Product Innovation Agenda Benchmark study. "PLM solutions provide the common product data required to manage environmental compliance and also can provide a strong platform to integrate product data, compliance requirements, revisions, supplier declarations, and compliance documentation to ensure—and prove—compliance." (From Environmental Compliance in Electronics: Creating a Successful Strategy. Aberdeen Group, March 2006.)
The three major PLM vendors, Dassault Systemès, UGS PLM Software, and PTC have been keen to reveal their compliance offerings, so we thought we would take a look at exactly what is on offer.
Dassault Systemès MatrixOne Materials Compliance Center
As a module within the MatrixOne PLM system, Materials Compliance Center acts as a central management system for adding and updating material composition, supplier certifications and compositions, add new restricted substances, and compliance of products being designed. This module allows product development teams to cross-check material content information from any design view, and reference the data against multiple regulations. The module allows designers to determine if components meet all the compliance standards, so that, according to the company's marketing material, designers can make any necessary changes early in the design process.
In addition, the module allows creation of reports that compare the compliance of manufacturing equivalents, list recyclable content, and evaluate best- and worst-case manufacturing scenarios. Suppliers can also be added into the content library including their compositions and RoHS certifications for components.
MatrixOne Materials Compliance Center works within the MatrixOne environment, provided via Dassault's ENOVIA division, and is regarded (by us anyway) as the 'Big Kahuna' of PLM systems. You can guarantee spending a lot of money on MatrixOne, but word has it that the ROI can make everything worthwhile.
Teamcenter Environmental Compliance from UGS PLM Software
UGS has recently published several articles with guidelines for achieving compliance as well as the odd press release discussing the role UGS PLM products take in compliance. It seems that they also realize the significance that the standard PLM system holds for easily handling of RoHS compliance, and thus last year launched 'UGS Teamcenter Environmental Compliance' which works not only within the UGS Teamcenter PLM structure, but also can work with various plus ERP systems or run as a stand-alone product.
According to the marketing material, Teamcenter Environmental Compliance allows the automatic generation and tracking of compliance and material content reports. It also offers a supplier portal to facilitate information gathering and partner compliance, and a material management tools for parts and products. It has CAD integration tools alongside Change Management functions, and the Bill of Materials can be graded for compliance at any stage of the design phase. Engineers and purchasing professionals alike can use this software to check compliance at any part of the product development process. This achieves merit as a stand-alone product, although we suspect that the reliance on the Bill of Materials will make investment in the entire Teamcenter PLM solution a more viable long-term solution.
PTC Environmental Compliance Solution
According to PTC, this product is designed to allow flexibility to meet the ever-changing needs of hazardous substances compliance. It incorporates PTC's WindChill PLM technology and integrates with Pro/ENGINEER. This integration delivers configuration management, change management, and analytics, secure access to digital product and component information, as well as design information. This system ensures that only compliant parts and components are specified and can produce the correct compliance information at any time during the product design and development process.
PTC's Environmental Compliance Solution allows secure collaboration with suppliers, ensuring partner compliance and information on parts and components, and manages approved vendor lists and manufacturer lists. The system also maintains audit trails from the change histories of chemical contents and disclosures and tracks parts that are exempt from regulations.
Our Viewpoint
These three products all deliver desired documentation and compliance listing for manufacturers, as well as integrating with the various 3D CAD and PLM systems for complete product development integration. Of the three, we would give UGS the nod as being more suited for heterogeneous (mixed software) environments.
Products that deal with RoHS compliance seem to be only in the realm of the 'high-end' CAD and PLM vendors right now. We contacted several PLM mid-range vendors who all admitted they did not yet have products to deal with hazardous substance compliance. However, as this becomes a larger market, we are pretty sure the demand for mid-range PLM that address RoHS will increase. For now, it remains exclusive to manufacturers that can afford enterprise-class PLM solutions.