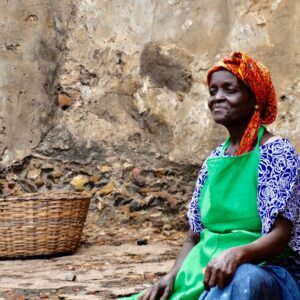 Trimble has launched a new campaign to support CARE and the She Feeds the World program. The company will match donations, made on its site, up to $100,000 to ensure access to food and nutrition for 50 million women and youth. According to Juan Echanova, senior director of Food and Water systems for CARE, COVID-19 is impacting supply chains and markets worldwide. To avoid a crisis in the immediate term, the response to the pandemic must address food and nutrition security, particularly among the most vulnerable and those in extreme poverty, especially women and girls," says Echanova. The program is active in more than 76 countries in Africa, Asia, and Latin America.
Agriculture is a major segment of Trimble business. The company has been developing its technology to enables more efficient processes. That business model dovetails with the mission of She Feeds the World, which provides resources and training to help women farmers improve their crop yields and income. Jim Chambers, worldwide vice president and general manager of Trimble's Agriculture division, says, "it is greatly important to us that we support programs that connect women with the necessary resources for their farms, families, and communities to succeed."
The full press release can be found
here
and more information about Trimble's program with CARE is
here
. Have a look, in addition to being able to donate, you can also register for Trimble's raffle.