Tetherless immersion of Vive Pro might come with a hefty price tag.
At CES 2018, HTC announced latest version of its Vive VR headset. The Vive Pro boasts dual-OLED displays with a resolution of 2880 × 1600, integrated audio, and 78% increase in pixel count. HTC also announced a wireless adapter that uses Intel's WiGig technology and operates on the interference-free 60 GHz band. Pricing and availability for the products are not known yet. However, HTC will release wireless adapter worldwide by Q3. The company does say the headset will be compatible with the original Vive system so customers can upgrade with just a new headset.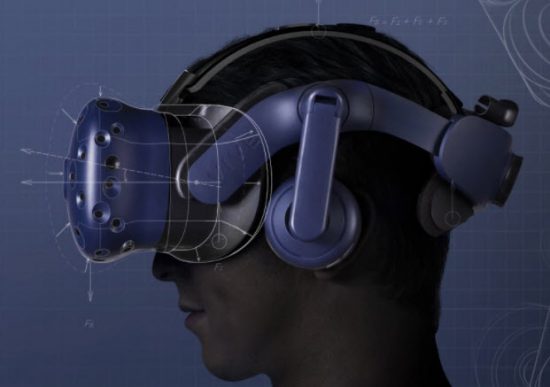 The Vive Pro comes with dual front-facing cameras and a sizing dial at the back of the redesigned strap so user can adjust the comfort level. HTC considered users' feedback and improved ergonomics of the design. Enhanced support balances weight and doesn't feel like headset is dragging the face down. The Pro offers integrated headphones with a built-in amplifier. The headphones are built into strap system and provide 3D spatial sound. The dual microphones provide active noise cancellation. Additional padding around the eye piece ensures a deeper sense of immersion, says the company.
As mentioned, HTC's wireless adapter will support both existing Vive and new Vive Pro headsets. HTC says that the wireless adapter has been optimized for low latency. The adapter uses DisplayLink XR codec.
One of the big pieces of news around the new Vive Pro is the addition of a new module with Intel's WiGig technology to provide a cable-free VR environment to Vive users. DisplayLink, the provider of wireless virtual reality graphics technology, said that a user can have wireless VR experience by replacing the existing cable to the headset with the HTC wireless adapter and adding a wireless card into the PC.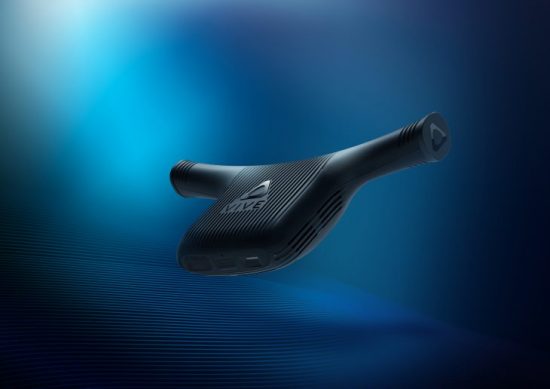 Consumer and business VR users have always wished for tether-free VR system so they can immerse in the VR environment fully without restriction. Wireless VR is a major theme for CES 2018 and Oculus, Google, and others are racing along with HTC to achieve safe, tetherless immersion but the Vive is getting good marks for its high resolution, use of WiGig technology, advanced audio. The company is positioning this headset for professional and developer use, which suggests a price tag that's going to break the hearts of gamers.