Meta AR products will soon be available through Dell resellers.
At CES 2018 in Las Vegas, Dell announced a slew of new VR/AR tools and peripherals. This includes the company's first serious foray into VR with the Dell Visor VR headset, partnering with HTC to offer the HTC Vive and HTC Vive Business Edition VR headsets to its customers, as well as a number of 'Ready for VR' PC bundles. On the augmented reality (AR) side of this new mixed reality push came the announcement that Dell would be partnering with AR specialists Meta.
As part of the Dell Technology Partner Program, the company will become the first major PC manufacturer to distribute Meta's AR solutions to its customers. At the time of publication it was not yet clear which Meta products Dell would be offering,  but since the Meta 1 AR glasses are starting to show their age (released in 2014), it's a safe bet to say that the Meta 2 will be winning this race.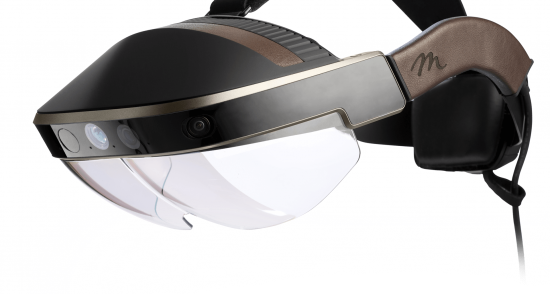 The Meta 2 AR glasses and SDK (software development kit) are currently available for purchase from Meta directly as a bundle coming in at $1,495. While this is obviously a good choice for developers, it's a bit steep if you're a consumer or early adopter. The announcement of the Dell partnership hints that this will be changing in the near future.
The Meta 2 is one of the most advanced AR solutions available today, with the company stating that it has the widest field of view (at 90°) of any AR headset on the market. The headset allows users to dynamically control AR objects (or holograms as Meta refers to them) by grabbing, touching, and pushing them around in an AR environment.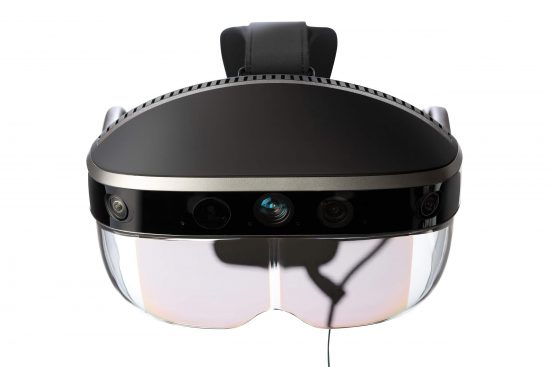 The Meta 2 is Meta's move toward expanding the enterprise appeal of AR products and usage in general. Some of the examples they give are similar to those touted by the VR industry, including architectural modelling, education, and design. However it's important to remember that the application will be inherently different from VR offerings. While a VR headset immerses a user in a computer simulation, an AR headset instead overlays its content onto the physical world. If it's hard to imagine, just think back to the scene in A New Hope where R2-D2 projects a hologram of Princess Leia in front of Luke. An AR headset basically works the same way except the projector is built into the headset itself (also with 2.5K resolution the Meta 2's quality is much superior to poor R2's).
Since the Meta 2's visor is transparent (unlike a VR helmet), users are still capable of interacting with others and making eye contact while using the device. With the addition of memory foam support pads the company also claims that the headset is comfortable and can be used for extended periods of time. As a result, Meta claims the headset can be used as a laptop replacement.  Through Meta's 3D holographic interface users can access and complete both everyday office tasks as well as AR intensive ones through the Meta 2. Check out the video below to see how the customizable interface of the Meta 2 can be used at work.
Video showcasing how the Meta 2 can be used in lieu of desktop monitors in the workplace.
In addition to its impressive 2.5K resolution, the Meta 2 also sports a 720p front-facing RGB camera, 4 surround sound speakers as well as 3 microphones. A lengthy 9 ft (2.7 m) cable also means users are allowed a reasonable degree of movement.
Additional details on the Dell/Meta partnership, including pricing and availability will hopefully be landing in the coming weeks. However if you're a budding AR developer hoping to get an early spot at the table, the device and SDK can be ordered directly from Meta as previously mentioned.