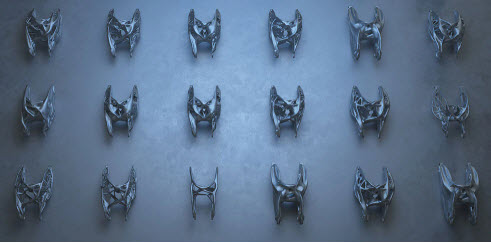 Last year, Autodesk had introduced Fusion 360 extensions. Now, Autodesk is offering a new Fusion 360 Generative Design Extension subscription. Now users can access generative design functionality with no limit at $1,000 per month or $8,000 per year. However, pay-per-use model to access the generative design extension is still available. All Fusion 360 users can use Autodesk Cloud Credits to run a generative design study.
Stephen Hooper, vice president and general manager, Fusion 360, says, during this pandemic season, customers want more flexibility and predictability in their work. Therefore, the company is offering special introductory pricing for a limited time. Till July 17, annual subscriptions to Fusion 360 and the Generative Design Extension are available at a discount of 50% on the regular price. Fusion 360 is available for $248 per year and Generative Design Extension is available for $4000 per year if a customer buys before July 17. This is a very worth price if a customer uses these products on a regular basis.
In a separate blog post, Hooper hinted about developments going on to make data management seamless in Fusion 360. Autodesk is currently working on a project called the Fusion 360 Product Information Model (PIM). It runs on Autodesk's cloud developer platform, Forge. The goal behind selecting PIM strategy for Fusion 360 is to provide efficient design collaboration and a seamless data management experience to the users working on designs and manufacturing data simultaneously. Hooper says that the company will be rolling the first of these enhancements before the year is over.