The latest version of the company's flagship PLM offering sees several quality of life improvements.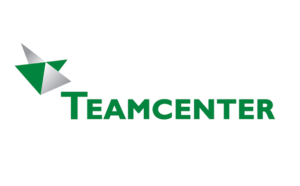 Siemens recently announced the latest addition to its signature PLM (product lifecycle management) software in the form of Teamcenter 12. Touting itself as "the world's most widely used PLM software," Teamcenter 12 attempts to further refine its PLM functionalities while also reducing overall running cost through new cloud-based deployment options.
As a quick refresher, PLM software is used to manage the lifecycle of a particular product from inception and manufacturing all the way through to retirement. PLM software solutions help businesses keep track of the myriad processes, systems, infrastructure, data, and anything else required to responsibly and cost-effectively carry a product as it makes its way through the market.
To address this, Teamcenter 12 introduces a number of ergonomic upgrades, such as the ability to be accessed from any smart device, MCAD, or even Microsoft Office products, more streamlined web browser access, and much more. Teamcenter 12 has also received CM2 (configuration management) 4-star certification, which makes it an ideal choice for users working in highly specialized or regulated fields such as aerospace, automotive, and medical device manufacturers, according to Rohit Tangri, Vice President of Teamcenter Product Management.
According to Siemens, this latest version of Teamcenter is easier to install and use than any other, with their web-based installer (Deployment Center) on hand to help users set up and manage their projects. For companies who don't have access to extensive hosting options, Teamcenter 12 also provides access to popular cloud services including Microsoft Azure and Amazon Web Services.
Additionally, support for virtual reality (VR) devices can now allow users to virtually inspect and interact with their products before, during, or after physical implementation. Teamcenter 12 supports the industry standard 3D JT data format allowing for easy inter-organizational collaboration, as well as the option of client-side graphical processing for those who'd like to put their beefy machines to work. High speed, multi-site collaboration is also possible thanks to upgraded transfer and import speeds for product data.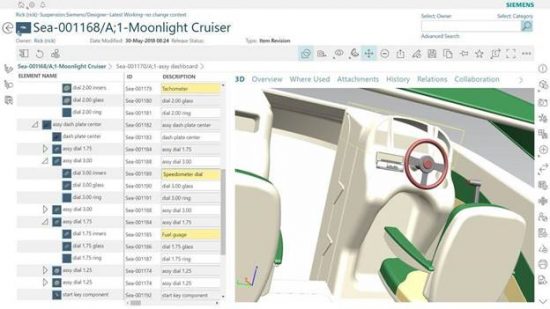 "We're focused on making Teamcenter more cost-effective to deploy and own, while extending access to more users with web-based solutions spanning across the product lifecycle. With this release, our customers will enjoy significantly faster performance across multiple sites—for example, up to 10 times faster data transfers, 5–10 times faster data synchronization, and increased throughout up to 2 million objects per hour," said Joe Bohman, senior vice president, Lifecycle Collaboration Software for Siemens PLM Software.
Other improvements include the new Teamcenter Program Planning solution, a new interface for top-down program planning with a bottom-up approach towards executable goals. Smart discovery capabilities for bill of material (BOM) management also allows for large amounts of data to be filtered quickly to find a specific function or component. BOM management can also be context-defined, meaning users can narrow down their searches further by rendering only those components relative to your particular role visible to you. This can also be used as you work, ensuring one's screen isn't always cluttered with buttons that never get clicked.
More information as well as purchasing options for Teamcenter 12 can be found on the Siemens PLM website.