Originally designed for large displays for long distance viewing in a stadium, bar, or gymnasium, 8K TVs aren't exactly designed for the living room. 
The number of "firsts" Sony has chalked up for TVs is too long to list. An important brand for over 50 years, Sony promises to amaze their customers, especially during CES time. For this virtual CES, they rolled out the big boys. Not the biggest TV you've ever seen, but too big for your living room unless you're Jeff Bezos.
The new Master Series Z9J includes an 85-inch and 75-inch class 8K LED TV. The big news is the Cognitive Processor XR, which Sony claims can understand how humans see and hear. That, says the company, will provide a new experience that immerses viewers in the content.

The new TVs employ a full array LED FALD (Full Array Local Dimming) panel with Sony's XR Triluminos Pro (quantum dot), XR contrast booster, and XR 8K Upscaling, which the company claims will provide 8K realism with deep blacks and intense brightness.
Sony's XR Motion Clarity technology cross-analyzes data to ensure action stays smooth. It helps to bridge the gap between the frame rate of recorded material such as movies or TV and the refresh rate of the screens. The TVs have built-in speakers and use Sony's acoustic multi-audio technology with surround sound and sound positioning that the company says keeps pictures and sound in sync.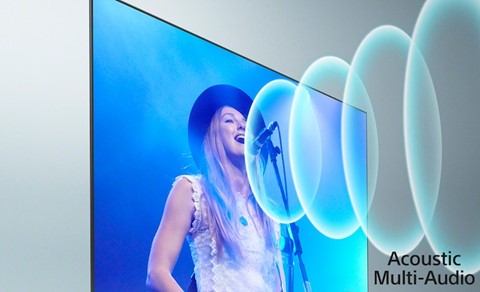 The TVs use HDMI 2.1 for external sources (e.g., STBs) and can handle up to 4K 120fps signals, and it has variable refresh rate (VRR), and auto low latency mode (ALLM) and enhanced audio return channel (eARC). Connecting the TV to an eARC-supported sound system via HDMI allows high-quality sound that the TV can't normally decode by itself to be passed through to supported device. That includes support for Dolby Vision HDR and Dolby Atmos immersive audio.
It has a smart new Cognitive Processor XR that controls how the TV renders different colors and brightness levels more intelligently. That's critical since Sony doesn't produce its own OLED TV panels, so finding a way to get that distinctive Sony look is essential. The screens also have Sony's X-Anti Reflection treatment to reduce ambient images.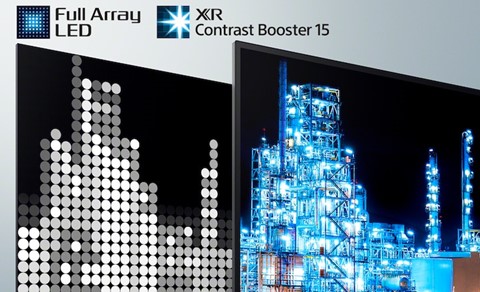 Sony hasn't released any prices yet. For comparison, last year, Samsung Q950TS 85-inch 8K started at $12,999. Prices are likely to be lower in 2021, but probably not that much lower.
Sony also announced for CES:
X90J, UHD FALD LCD mainstream (50″/55″/65″/75″)
wX95J, UHD FALD LCD (65″/75″/85″)
A80J, UHD OLED (55″/65″/77″)
A90J, high brightness UHD OLED (55″/65″/83″) with audio actuators for sound from the screen.
Sony also makes TVs up to 100 inches (their X93J line).
What do we think?
Japan's NHK started development back in 1995 in anticipation of the Olympic Games in Tokyo. We saw a demonstration system in 2013 at the NHK labs, So 8K is not new. It also wasn't really intended for the home. The screens were designed to be large to allow long-distance viewing, such as in a stadium, or a bar, or a gymnasium. A 65-inch TV is considered big for most homes. If 8K is going to become a home TV, then Sony will have to find a panel supplier (probably LG) who is willing to make 55- and 65-inch screens for them. Then there is the issue of content. It's still not widely available at 4K. Scaled up content to 8K will probably look excellent, but you won't be getting the true quality you paid for. So 8K in the home is going to be for bragging rights and not watching Mandalorian re-runs.