The latest updates modernize Premier Pro for new types of video content and users.
Adobe has announced phase one of planned updates to its flagship video editor, Premiere Pro. The updates include new import and export workflows and a new header bar for centralized navigation within Premiere Pro (Beta). Adobe's new vision for Premiere Pro is to improve the end-to-end experience for the future of video creation. It starts with modernizing the 30-year-old app. Adobe says that while taking care of the needs and demands of the traditional post-production process, Premiere Pro needs to optimize itself for many different social platforms and offer streamlined workflows. Premiere Pro (Public Beta) can be installed from the Beta apps tab in Creative Cloud Desktop.
New import workflow
The new import mode in Premiere Pro (Beta) is more visual and focused on the media rather than the project settings. While the ability to simply import through the finder or media browser is still an option for existing users, Adobe has taken away complex and confusing settings that are not crucial to starting a project. The users can simply pick media to import into new projects.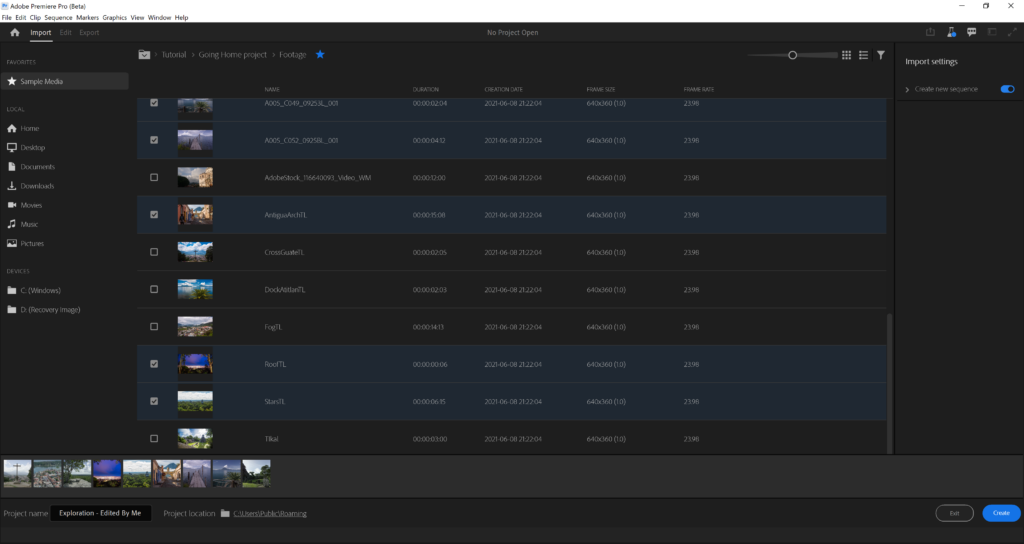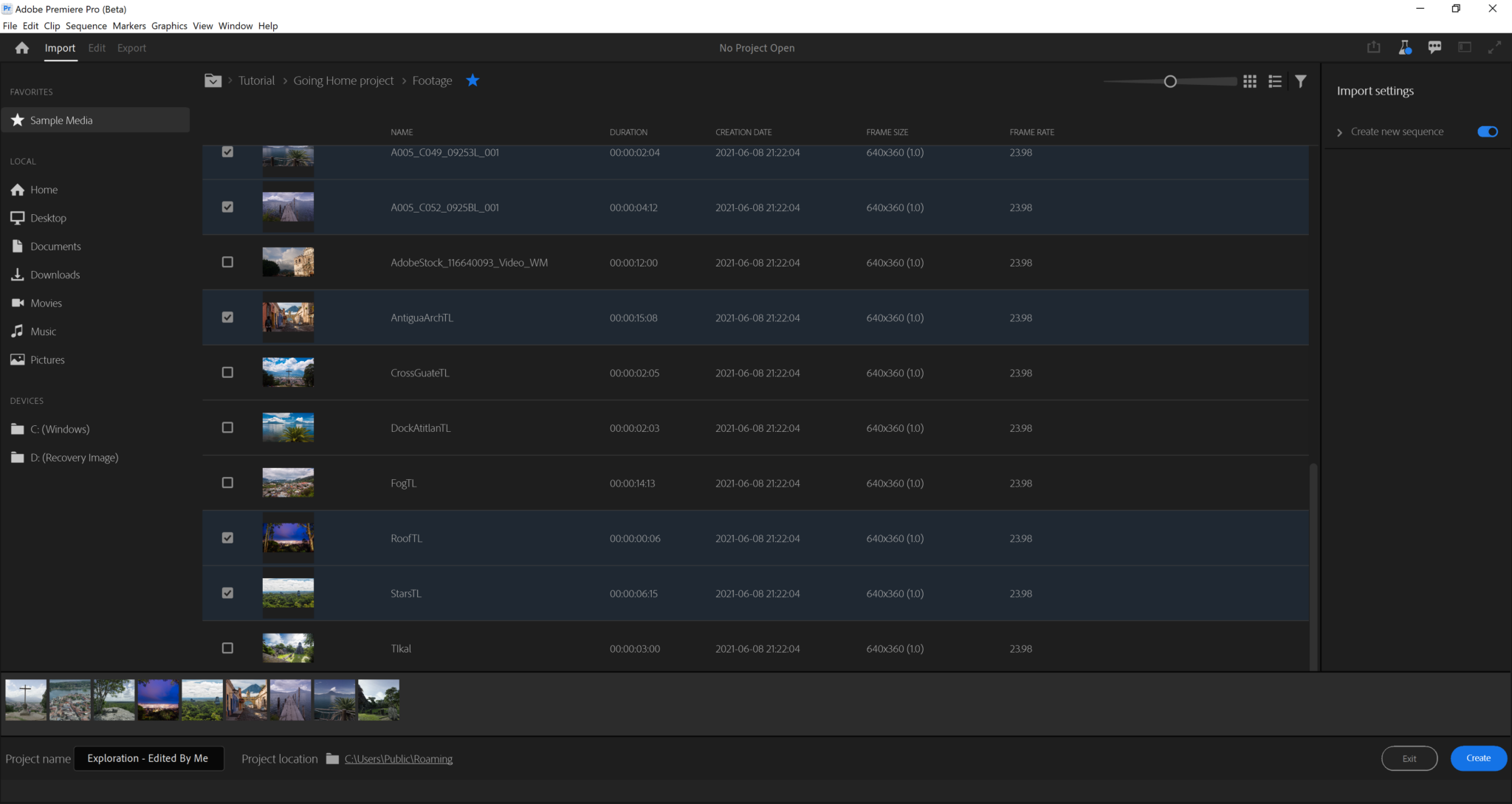 New export workflow
The new export workflow streamlines the process of delivering completed videos by focusing on the destinations of the content, be it YouTube, Facebook, Instagram, Twitter, etc. Users can quickly target either a given media format, or the social media platform where they want to publish (e.g., YouTube), use automatic settings to render it, preview it before publishing, and directly upload their video when ready. During rendering and upload, users can return to editing while their videos are rendered in the background, so they don't interrupt their creative process.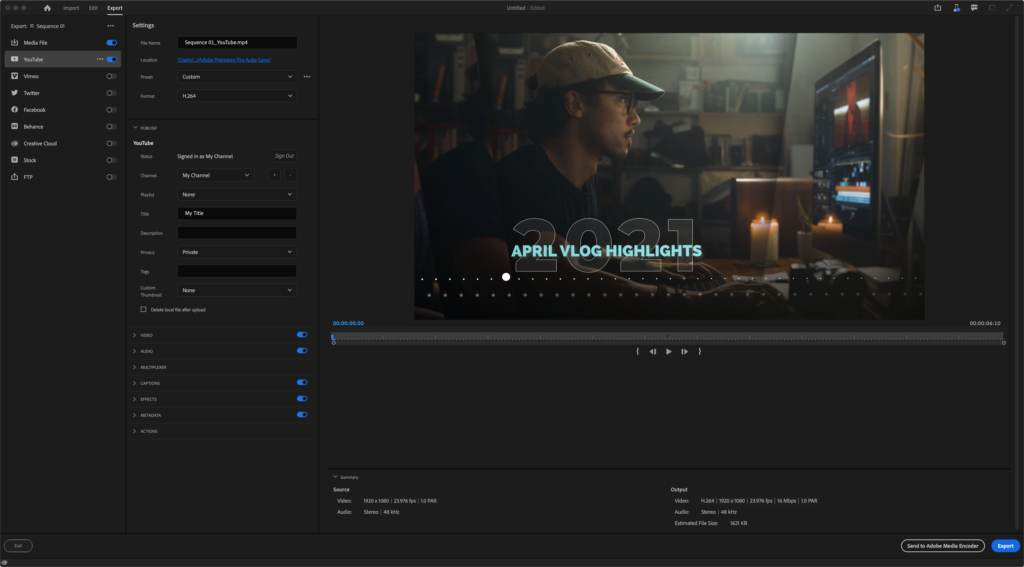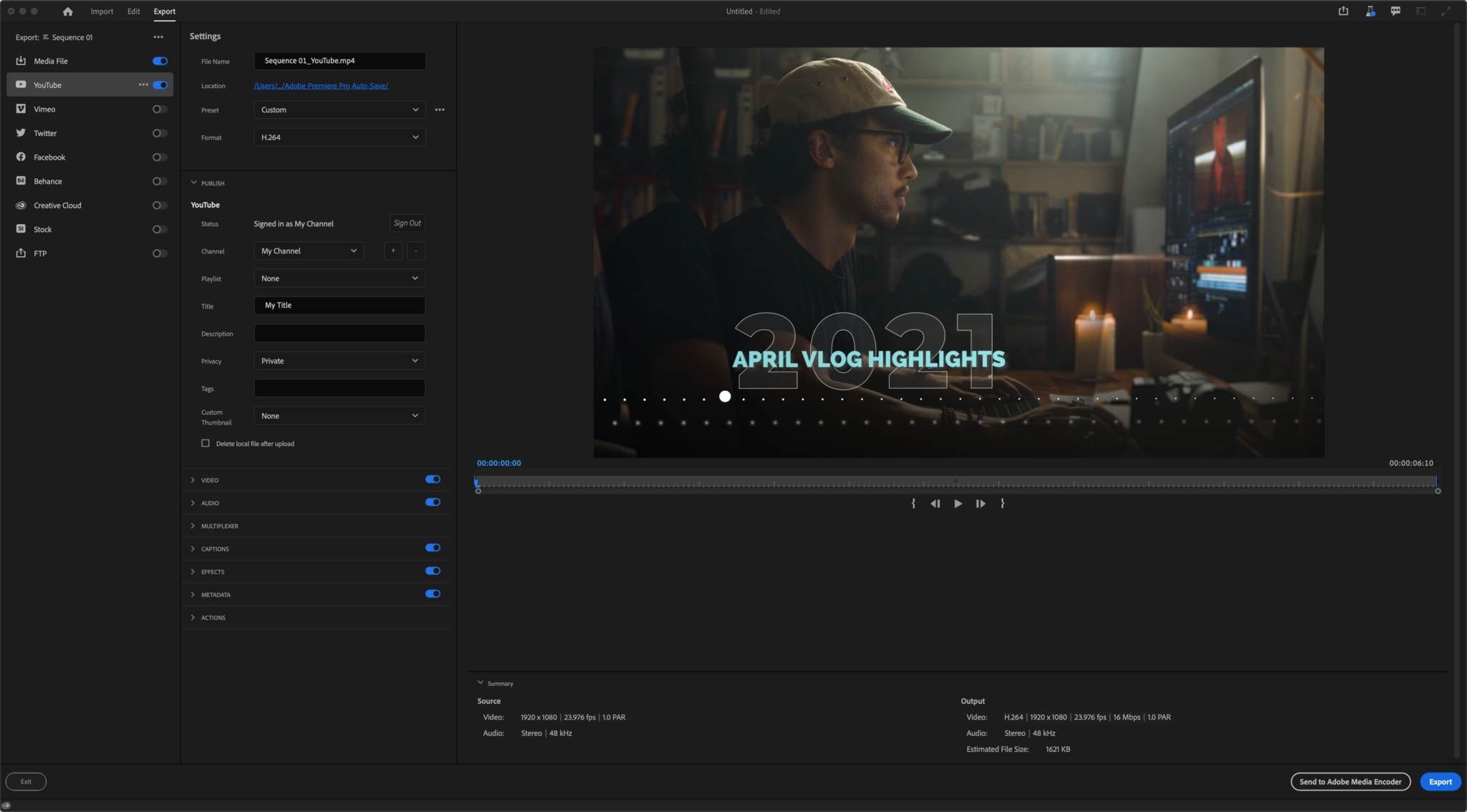 New header bar
Newly introduced header bar is designed for seamless integration of the core phases in the editing process: Import, Edit, and Export. A task-specific workspace dropdown menu and Quick Export are accessible directly through the header, and users can quickly link to what's new in the latest build and provide feedback on the Beta with the click of a button. Adobe says the header bar will be a universal design element across the Creative Cloud applications to support the import/export process and provide more consistency and familiarity as users orient themselves within different tools.

For more information, click here.
Q&A with Adobe product design team during the press briefing:
Q: Can you still start with a blank project without immediately importing media?
A: Yes. You have to just click the Create button and don't select any media.
Q: So does media browser go away?
A: No, we're keeping that for now.
Q: Are Premiere Rush and Prelude going away?
A: No we are learning from Rush and pulling the best into Premiere Pro and taking it to the next level for professionals. Prelude is still available for download.
Q: Does this interface allow us to set In/Out to select regions?
A: Not in this initial build. We plan to add more functionality during this public Beta.
Q: Is there a way to import media without building a sequence?
A: Yes, just turn off the "Create Sequence" switch in the import mode. It's on by default for your first launch, but you can switch it off and it's sticky.
Q: Can we expand the size of the Description field? Most descriptions are longer than a single line.
A: Not currently.
Q: Will you be simul-releasing an Intel and M1 version for Mac?
A: The public beta runs on M1 and Intel Mac and Windows.
Q: Will the app run on Rosetta or native Apple Silicon?
A: It has native support for M1.
Q: Can you schedule videos from the YouTube publishing?
A: Not from the Export UI, but that workflow is possible if you use Export mode to upload to YouTube as private and then use the 'Visibility' tab in YouTube Studio to schedule it.
Q: When exporting two or more formats, will it be a sequential export or a parallel export?
A: Right now, it is sequential export.
Q: Is there a way to kill the source monitor and have the edit monitor in the center, and if possible, save that as a preset?
A: Yes, you can arrange the panels in any layout you want and save that as a custom workspace.
Q: Is it possible to link the custom thumbnail in export for YT with a frame of a video or with a Spark project made with a frame of a video?
A: Yes, you can upload a frame in Export Mode or choose a frame from your video.