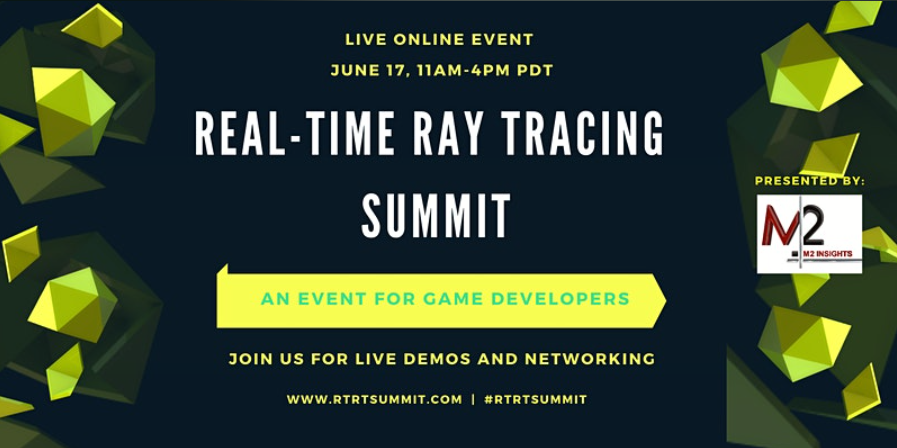 Dr. Jon Peddie will be joining industry leaders in speaking at the Real-Time Ray Tracing Summit on Wednesday, June 17th.
M2 Insights is hosting a 1/2 day online event focused on the latest tools, resources, and techniques used to develop real-time ray tracing for games.
DATE: June 17, 2020
TIME: 11am – 4pm PDT
The Real-Time Ray Tracing Summit covers topics such:
Advantages of ray tracing to the gaming experience
Platform considerations for implementing ray tracing
The tools and support resources available for game developers
The Agenda for Wednesday's events can be found here along with registration.