OpenBCI and Varjo partner up to fuse neuroscience with VR.
By Joshua Volckaert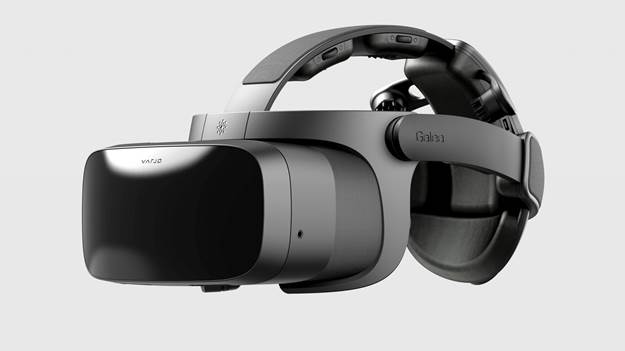 OpenBCI and Varjo have come together to take the next step in virtual reality technology. By taking OpenBCI's neurotechnology and applying it to Varjo's advanced VR/XR systems, a new headset is being brought to the market: Galea.
Galea utilizes cutting-edge brain-computer interface technology and state-of-the-art virtual reality software and hardware, to be the first VR device that measures not only the user's brain, but also their skin, eyes, muscles, and heart—all at the same time. This is accomplished by combining Galea's multi-modal sensor system, integrated software, and Varjo's VR hardware.
It took OpenBCI almost 10 years to bring neurotech to the hands of the consumer. Now, with this new partnership with Varjo, that goal will become reality soon enough. Conor Russomanno, founder and CEO of OpenBCI, said, "Ultimately, I see the combination of neurotechnology and mixed reality as the future of personal computers. We've been watching carefully as neuroscience, BCI, and consumer technology have converged over the past several years. Varjo's headsets are some of the best I've ever experienced, and I can't wait to see what our beta users will be able to create with Galea."
The Galea systems will be fully integrated with Varjo's new Aero headset and an SDK for accessing the sensor data within Unity, Python, or other development environments, providing an accurate measurement and assessment of the user's cognitive states. Galea's multi-modal sensor network and software streamlines the process of collecting the sensor data, which can be accessed through Unity, Unreal, Python, or other development environments, so it can be measured accurately and provide a picture of the user's cognitive states.
The Varjo Aero headset comes equipped with 115 degrees field of view and provides edge-to-edge clarity and the visual fidelity for a true-to-life vision of the world around you.
Varjo Cofounder and Chief Technology Officer Urho Konttori said his company is excited about the partnership with OpenBCI and to  "expand access to the highest-fidelity VR to the research and developer community looking to pioneer new understandings of the human body and mind. The integration will allow Galea users to unlock the most immersive VR experience available on the market today and truly push the boundaries of innovation in a number of fields."
As of July 1, 2022, pre-orders for the new Galea units have opened to the public. Researchers, developers, and now everyone in between will get to experience the next step in virtual reality, fused with the power of neurotechnology.