Imbalance Ragdoll Dynamics 3.0 produces results that are faster and more complete—up to 100× faster, the company says.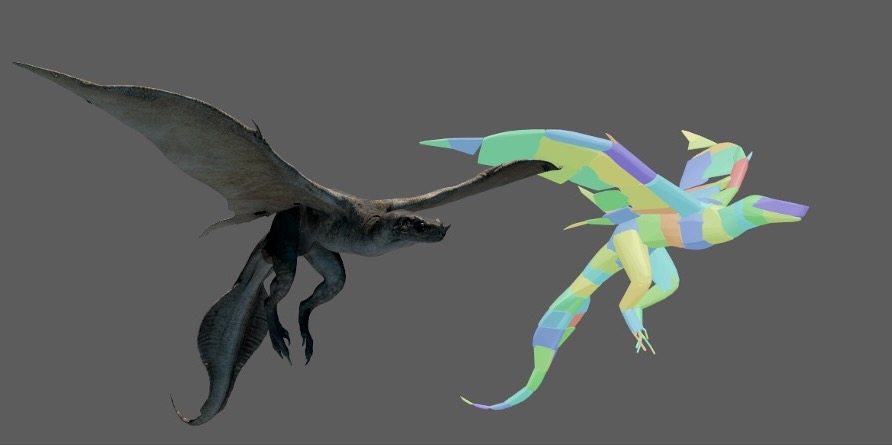 Animators are always looking for ways to save time and achieve better results. Ragdoll Dynamics is a tool that checks both those boxes. Ragdoll, from Imbalance, is a real-time physics solver for Autodesk Maya that enables artists to create realistic animations. With the newly released version 3.0, Imbalance has upped the ante by automating a large percentage of the polishing work when it comes to character physics animation, giving users more time for experimentation and creativity.
Among the new features is a physics-based character posing system. By blending real-time physics with animation technology, artists can depict nuanced motion using just a few clicks directly in the Maya viewport, enabling them to maneuver their model in a puppeteer-like fashion. According to Imbalance, animators are able to produce believable, nuanced animation up to 100× faster using the click-and-drag interface, which stripes traditional rigs of their complexity and replaces them with an intuitive system that treats the rig like that of an action figure.
Ragdoll Dynamics 3.0 also enables animators to turn their existing Maya rigs into physically based versions, making the resulting rig easier to animate. Imbalance says CPU performance has increased from 10× to 100×. Version 3.0 also contains a new interactive mode , so instead of keying shots and waiting for the playback, animators can now see the changes occurring live. Also included in the new version is a multi-character asset library.
In addition to overall motion, Ragdoll can also be used for cloth, hair, muscles, wings, and more.
Ragdoll Dynamics 3.0 is available now for Autodesk Maya 2019–2023 users running Windows, Linux, and Mac. Commercial subscription licenses are available and priced according to user needs. New freelancer licenses are now available as well.