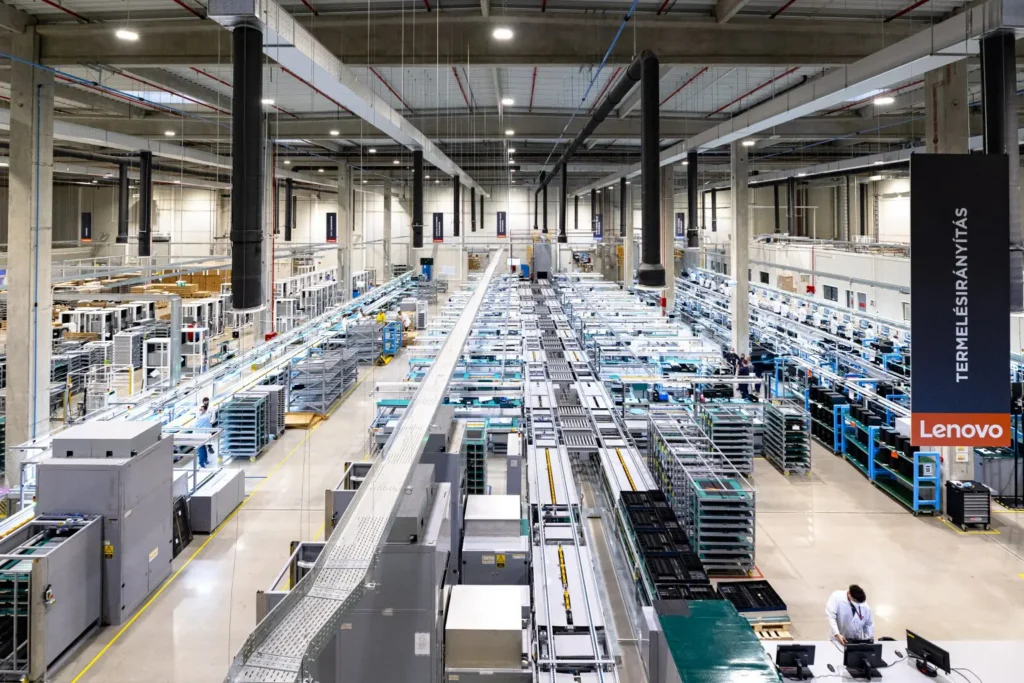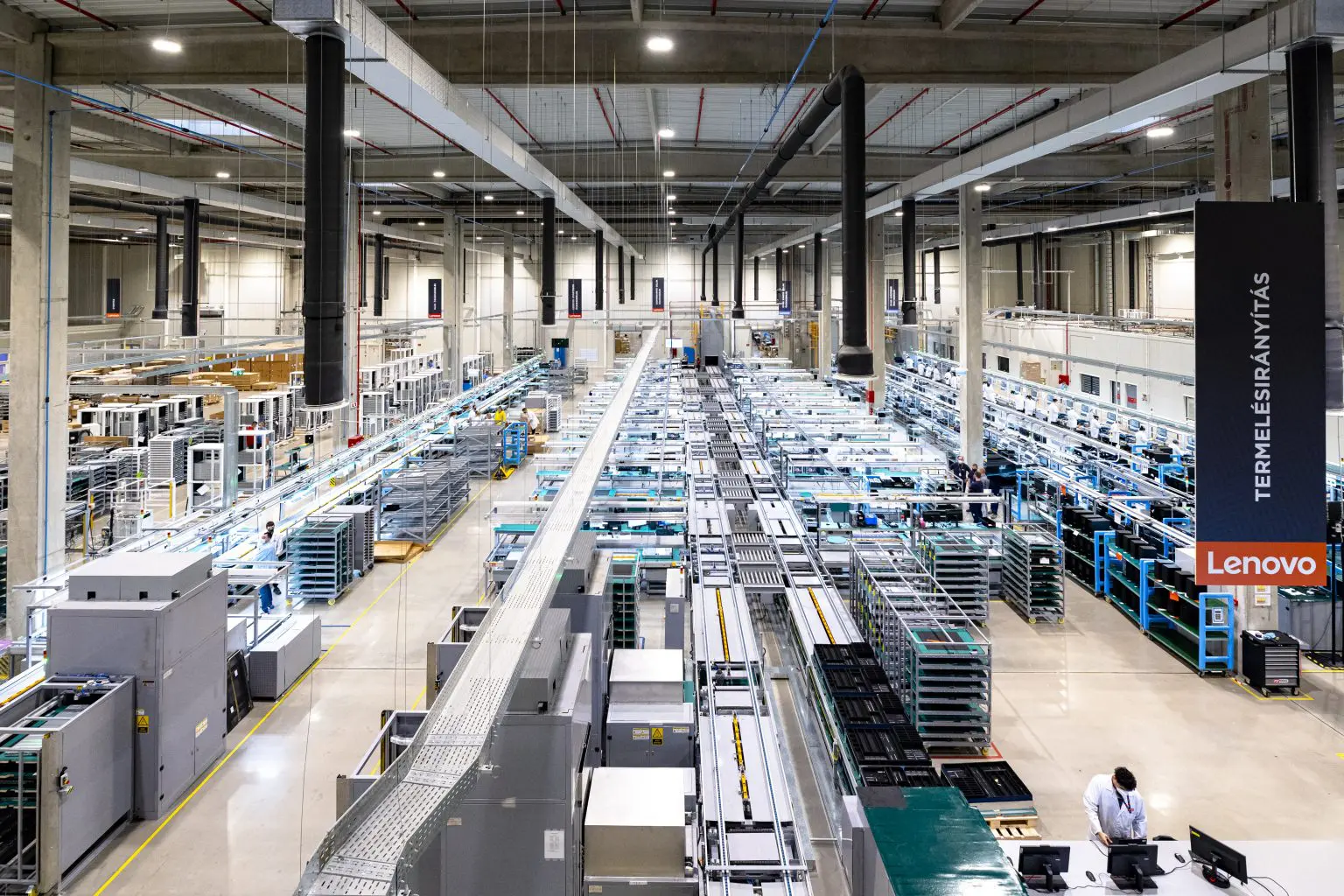 One of Lenovo's largest manufacturing facilities is now open in Europe in Ullo, Hungary. It is spread over 50,000 square meters across two buildings and three floors. Lenovo claims the facility can produce more than 1,000 servers and 4,000 workstations a day—each one built specifically to customer requirements. The factory focuses primarily on building server infrastructure, storage systems and high-end PC workstations used by customers throughout Europe, Middle East, and Africa region.
Lenovo decided to open its first European in-house manufacturing facility in the center of Europe in Ullo, near Budapest, due to the availability of strong infrastructure, skilled labor, and a natural location. The site currently employs over 1,000 full-time staff in a variety of engineering, management, and operational roles. This number continues to increase as the facility moves toward full capacity. Lenovo has received support for a part of its investment in the form of local government incentives through the Hungarian Investment Promotion Agency (HIPA).
Francois Bornibus, Senior Vice President and EMEA President, Lenovo, says, "With our manufacturing facility in Hungary officially open, we've reached a profound milestone in our global manufacturing network optimization and evolution. Hungary's well-connected location puts us much closer to our European customers so that we can fulfill and sustain their needs while remaining at the forefront of innovation. As our business continues to grow around the world, this incredible new facility will play a key role in our plans to ensure future success and bring smarter technology for all to Europe more sustainably, quickly, and efficiently."
Lenovo says that the newly opened facility is part of its global manufacturing and supply chain strategy that serves customers in 180 markets from 35+ manufacturing sites around the world— including Argentina, Brazil, China, Germany, Hungary, India, Japan, Mexico, and the USA. The facility is equipped with innovative automation capabilities like a building management system which operates on the shop floor and logistics area to monitor temperature, humidity, asset conditions, and DIMM robotic labeling. Lenovo says it helps the company maintain optimal quality control of its products.
Following its targets to limit climate change beyond industry standards, Lenovo has fitted solar panels on the new facility building. These solar panels can produce energy of 0.5 megawatts. Lenovo says this is enough energy to power the equivalent of a small village. Sustainable transportation options combined with innovative manufacturing processes, like Lenovo's patented low-temperature solder process, will help Lenovo achieve its science-based climate goals.