New benefits from the V-Ray collaboration
By Jaydeep Bhattacharjee
Founded in 2011, Cl3ver is a realtime rendering company. V-Ray developer Chaos Group invested €2 million stakes in the company in 2016. With support from their consulting service team, the company enables their customers to communicate more effectively over web and mobile.
On December 19, 2018, Cl3ver released its new 3D visualization platform for architects, designers, and other AEC experts. The new platform allows users to have a more creative role in creating immersive presentations and share them with key stakeholders. Collaboration through virtual reality is also supported. The new technology from the company comes in conjunction with a newly developed proprietary photorealistic engine which shows the developed image on a realtime basis and supports the ray-traced reflections, physically based materials and even characterized by dynamic daylight. Claims from Cl3ver show it realistic to create interactive presentations which can be matched with the scene details from the CAD application that also includes parameters like cameras, materials, lights, and geometry.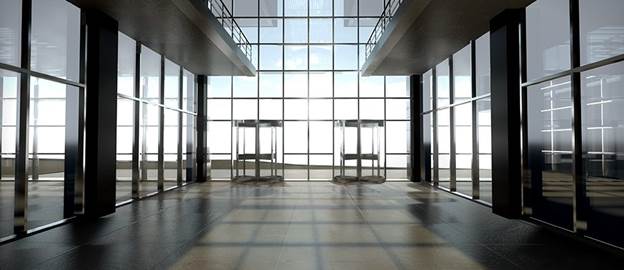 The key features of the new platform include:
BIM Support: The user gets the benefits of being able to include predefined 2D and 3D views, worksets and linked models directly into their BIM projects.
V-Ray Setup Support: By virtue of the partnership with Chaos group, this feature enables full compatibility with V-Ray scene setups which means V-Ray materials can be transferred without any extra pre-processing. Cl3ver is also trying to connect its realtime engine with V-Ray to produce high-quality still images and improve the visual presentation of the images.
Model Data Support: The functionality allows the support for simple to complex tools in just a single click.
Realtime Feedback: Comments, views, screenshots, and attachments through browser-based environment are provided for the consumers on realtime basis.
Private Web Sharing: Enables users to share a project with several viewers at the same time via a simple web link using a web browser.
Multiple Outputs: Presentations can be viewed and edited in the cloud, in VR or even offline, without internet connectivity.
Post-processing tools have been added which allow the users to add color, contrast or even make things appear brightening.
The company offers enterprise licensing for companies which need on-premises installation, integration of renderer or any other special solution. With a price of $600/user/annum price for the product, the company expects a decent customer base looking at the client response they received for their earlier products at the same price.
Jaydeep is an experienced research professional with more than a decade of experience in various relevant industries and has worked in companies like Flextronics, Frost & Sullivan and Information Services Group in the past.