TIFCA seeks participation from creators and developers for completing a survey about cross-platform under Project CORA.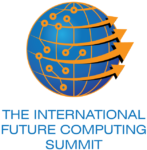 The International Future Computing Association (TIFCA) is trying to build a robust client-cloud ecosystem that will empower all the devices. TIFCA 's Project CORA is driving the next generation framework to run cross-platform content with a 'create once, reach all' approach. More information about the effort can be found at clienttocloud.net.

Project CORA (Create Once Reach All) is a framework that enables content to run on multiple client devices and compute models from a single workflow and build process. It will be a plug-in based system that takes advantage of the capabilities of each client device, and supports a client, cloud, and hybrid client-cloud workload balanced compute ecosystem.
TIFCA wants to understand the needs of the industry by sharing how users define cross-platform and what are their main challenges with supporting cross-platform content and hardware.  As part of its Client-to-Cloud Revolution effort, TIFCA is working in stages to help develop a 'create-once, reach all' (CORA) ecosystem that enables content to run on multiple hardware platforms from one version of the software. It is seeking participation by:
Content developers
Software developers and programmers
Professionals working in hardware, IHVs, and related ecosystems
The International Future Computing Summit will be the reveal point for the Project CORA Vision Paper. TIFCA will be publishing an executive summary very soon that they'd like attendees to read ahead of the summit. To give readers enough time, TIFCA decided to move the IFCS date to December 16, 2020.
Complete the survey at https://tifca.com/foresight-2020-cross-platform/
Register for the summit at http://www.ifcsummit.com
Join TIFCA mailing list: https://tifca.com/join-our-mailing-list/