Realistic 3D materials offer rare fidelity in the world of 3D design.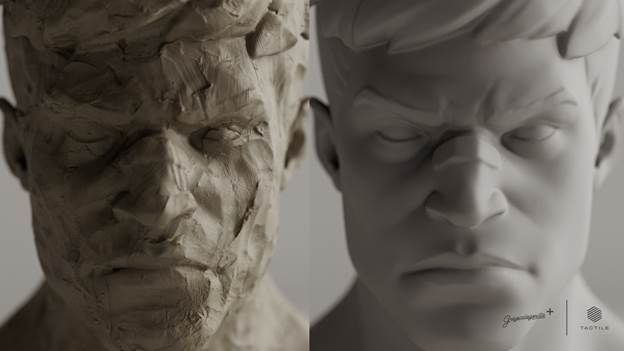 Beauty, they say, is in the eye of the beholder. But it's easy to see the stunning materials in the new materials library called Tactile from Greyscalegorilla. Using what they refer to as the Tactile Capture Process, the company has captured highly detailed imagery. Using a combination of artistry and cutting-edge technology, Greyscalegorilla, a longtime partner of Maxon, has incorporated standard material channels such as diffuse, normal, and roughness, while capturing real-world properties like translucency and optical reflectance.
According to Chad Ashley, creative director, the company has been able to capture the superficial surface details as well as a true representation of the physical nature of the material—all the dips, rises, and particular features that make each material unique.
The library is geared toward motion designers and 3D artists. Available now for all Greyscalegorilla subscribers, Tactile launched with five collections comprising more than 200 clay and unfinished wood materials and will continue to expand. It enables 3D designers, architectural visualization artists, product and interior design artists, and motion graphic designers to create realistic 3D renders in Maxon Cinema 4D using Redshift, Octane, and Arnold.
Greyscalegorilla Tactile textures and materials are available with a Greyscalegorilla Plus membership. Subscription pricing is offered at $49 a month or $399 annually. Educational licenses and volume licenses also are available.