The Corona renderer features new tools for clouds, patterns, and more.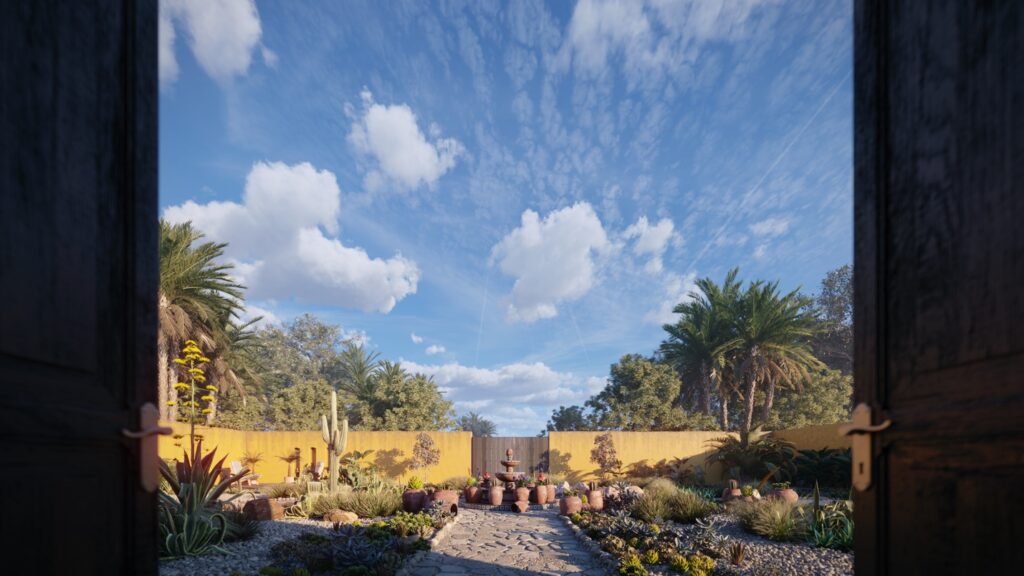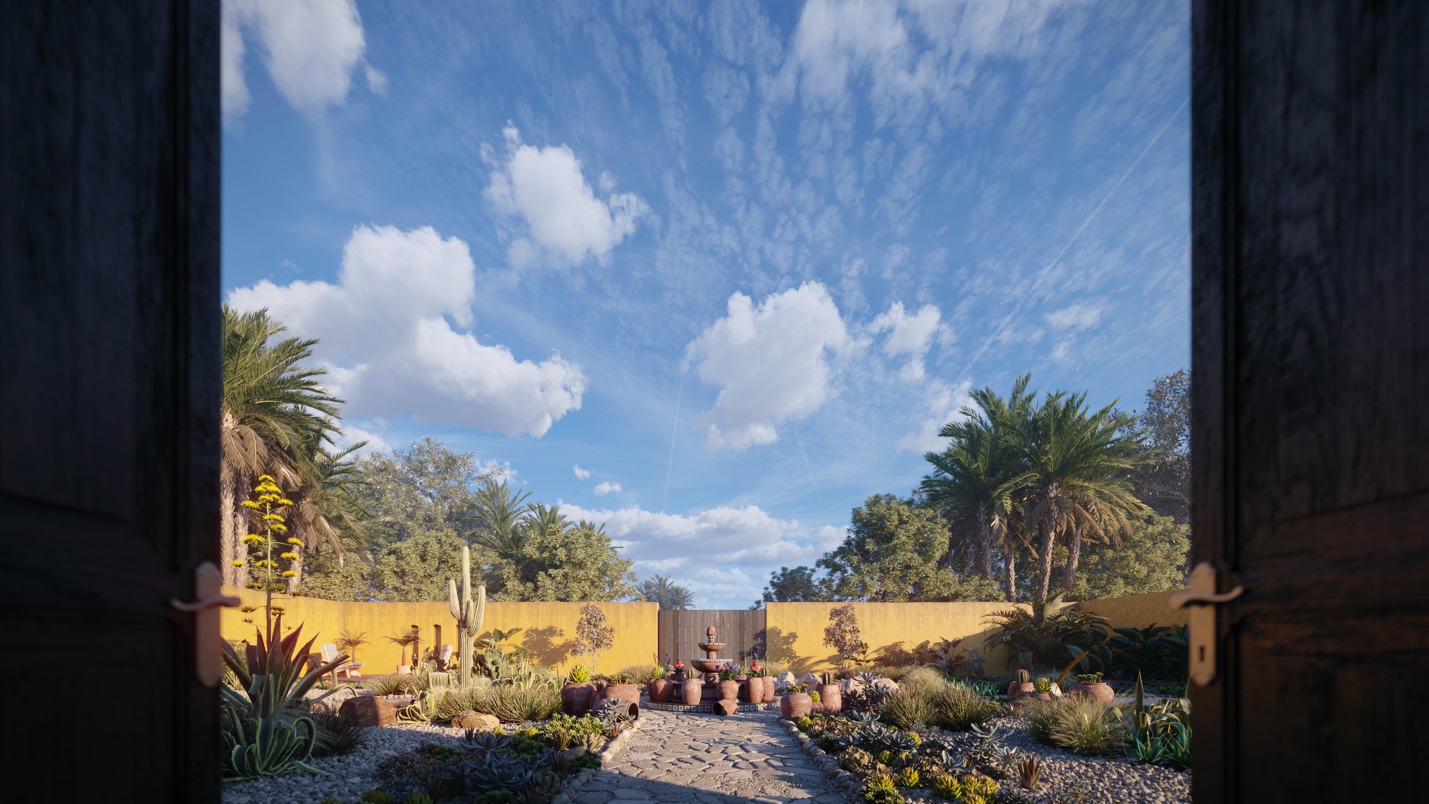 The sky is no longer the limit for Chaos' newly updated Corona renderer, version 9, for Autodesk's 3ds Max and Maxon's Cinema 4D, which enables artists to create a wide range of cloud types for their animations and stills. The new procedural cloud system will respond to sun color and position (time of day) with minimal effect on render times.
In addition, Corona 9 also enables users to tile (repeat) realistic 3D geometry across surfaces and objects with Corona pattern in much the same way as an artist would tile a texture. Not only does the feature offer realism, but it also cuts memory requirements typically needed when using displacement. The feature can be used to create fabrics, wire fences, jewelry, and more.
The renderer also expands edge trimming, a popular feature introduced in Corona 8, enabling artists to control the borders of their scatters by ensuring that objects do not intersect unnaturally. Other features include a new shutter curve for complete control of motion blur for ghosting and other effects, a depth-of-field option to adjust fisheye lenses, and more.
Included in the Premium version are three tools: Phoenix for generating realistic simulations of fire, smoke, and water; access to Scans, realistic materials too complex to simulate with regular materials; and Player for editing and post-processing image sequences.
Chaos Corona 9 for 3ds Max 2016–2023 (64 bit) on Windows, and for Cinema 4D R17–2023 (64 bit) on Windows and Mac are offered in Solo ($53.90 per month; $358.80 per year) and Premium ($67.90 per month; $478.80 per year) subscriptions.