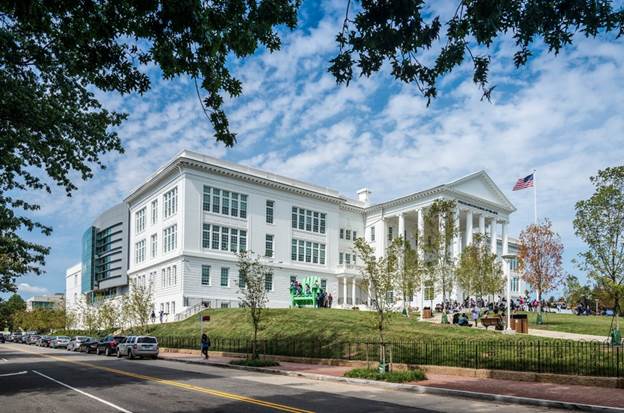 Showcase design
Graphisoft has chosen Duke Ellington School of Arts redesign by cox graae+spack and Lance Bailey & Associates to showcase the power of Archicad 25. Graphisoft CEO Huw Roberts notes that the choice of this building is fitting for the new world we're encountering after 2020. It is an addition and modernization of the school's original building, a National Landmark. The new design is an exercise in cultural heritage preservation.
According to an article in Architect Magazine, the project was a $161 million modernization project that expanded the building by 100,000 square feet to create a 250,000 square foot "Arts Machine." The project set about restoring the original structures to create the conventional academic spaces for the school.
The centerpiece of the design is anything but conventional. The interior of the building features a giant oval structure within the building's atrium and this houses the theater egg, a full-sized, fully equipped 800-seat theater. In addition to being an important educational center in Washington, DC, the school and its programs are also community resources to provide access to the arts to the surrounding neighborhoods—communities that have not had easy access to the arts.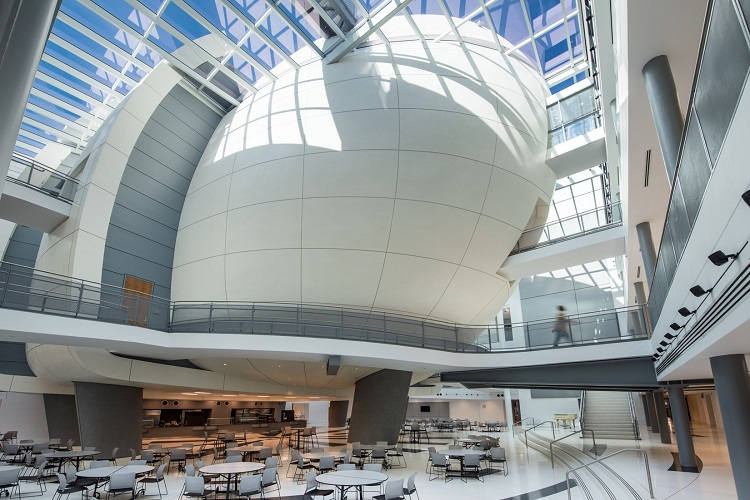 New construction using contemporary design and materials were integrated into the restored historic buildings to create new sections in the building and add studios and performance spaces.
Discussing the project, Derk Banocy, an Associate Principal at cox graae+spack, said, "From IFC file exchange for consultant coordination to 3D design of complex geometries, Archicad was essential to the entire team to deliver the Duke Ellington School of Arts. Put simply, it would have been impossible to visualize, design, and construct this innovative design without the collaborative team process ingrained in our office culture."