Framework has announced that pre-orders are now open for its latest offering, the Framework Laptop 16. This highly customizable and upgradable notebook is powered by the latest AMD Ryzen CPUs and AMD Radeon GPUs.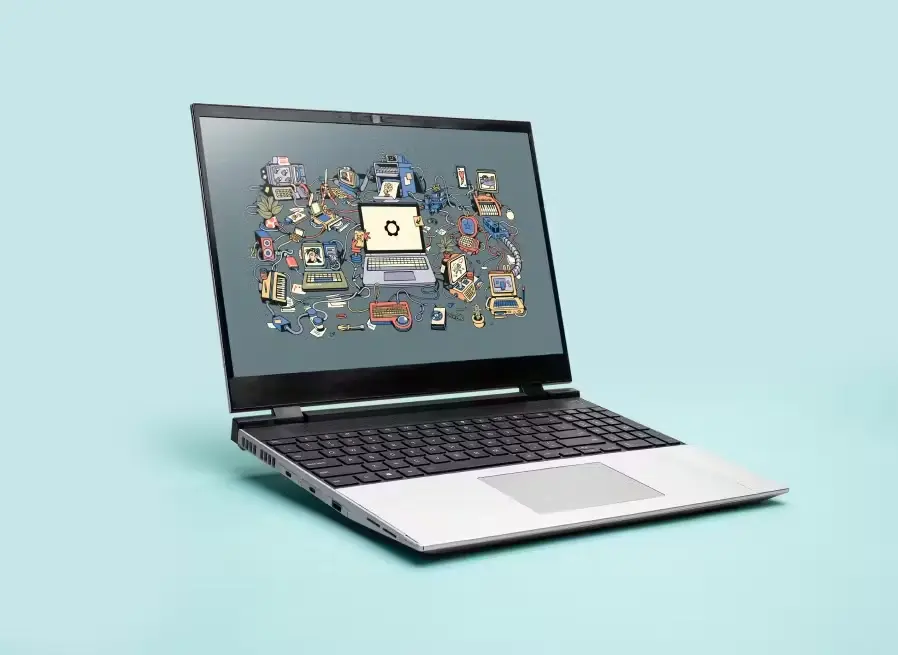 The Framework Laptop 16 stands out from the competition due to its focus on customization, repairability, and upgradability. It offers a fully reconfigurable input deck and modular discrete graphics. Starting at a price of $1,399 for the DIY Edition and $1,699 for pre-built systems with Ryzen 7 7840HS, customers can choose to add an AMD Radeon RX 7700S module, which brings the starting prices to $1,799 and $2,099 respectively.
One of the features for early pre-orders is the inclusion of a free download code for Starfield Premium Edition. However, quantities for this offer are limited.
Framework follows a batch ordering system, with the first batches expected to ship in Q4'23. The pre-order option is currently available in multiple countries, including the US, Canada, Germany, France, UK, Netherlands, Austria, Ireland, and Australia. To secure a spot in the queue, customers only need to place a fully refundable $100 deposit.
Framework 16 Specifications
Users can choose from configurations starting with the Ryzen 7 7840HS with 8 Zen 4 CPU cores at up to 5.1GHz boost. The Ryzen 9 7940HS with up to 5.2GHz boost is also available. The laptop incorporates a thermal system designed in collaboration with Cooler Master, featuring dual 75mm fans, three heat pipes, and a liquid metal thermal interface. This allows for 45W continuous processor load.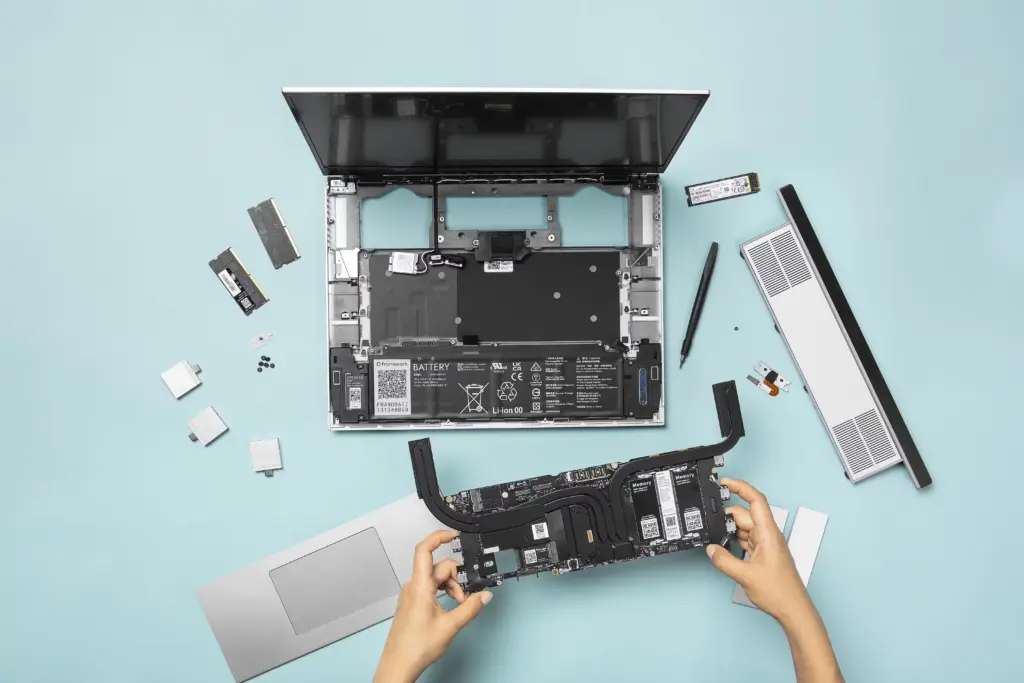 One of the standout features of the Framework Laptop 16 is its modular graphics capability. Users can choose to upgrade the graphics performance by usibg the Expansion Bay system, which supports optional discrete graphics. The first Graphics Module available is the AMD Radeon RX 7700S GPU. This module offers 100W sustained TGP, 8GB GDDR6 memory at up to 18Gbps, and 32 compute units at up to 2.2GHz.
There's a custom 16-inch display that supports 165Hz with FreeSync. The laptop includes a robust 85Wh battery that retains approximately 80% capacity after 1,000 cycles, and can be easily replaced if needed. The quad speakers, connected to a smart amp. Connectivity options include WiFi 6E and Bluetooth 5.2, using AMD's new RZ616 M.2 module. The laptop also features a 1080p webcam with dual mics and hardware privacy switches, as well as a Windows and Linux-compatible fingerprint reader.
The Framework Laptop 16 offers a fully customizable input system. Users can choose between a centered keyboard or an offset keyboard with a numpad, thanks to the hot-swappable Input Modules. The keyboard and numpad have a 1.5mm key travel, optional per-key RGB lighting, NKRO (N-key rollover), and open-source QMK firmware. The input deck can be further personalized with Spacers in various colors, a programmable LED Matrix module, and an RGB Macropad, all available as options. Framework has open-sourced this input system, encouraging third-party and community development.
Memory and storage options allow a choice between pre-built options that come with Windows 11 pre-installed or users can opt for the DIY Edition, which allows for deeper configuration and self-assembly with the preferred operating system, including Linux. AMD has a strong focus on Linux drivers, and Framework provides in-house support and guides for Ubuntu LTS and Fedora. The laptop supports up to 64GB of DDR5-5600 memory and offers two M.2 NVMe drive slots for ample storage. Additionally, users have the flexibility to choose their preferred power adapter and bezel color. The Framework Marketplace provides access to additional modules and upgrades whenever needed.