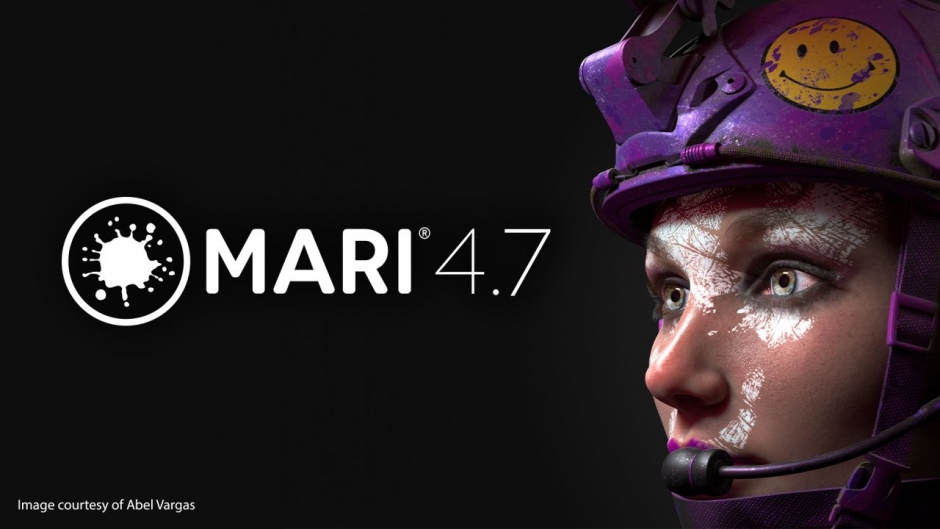 Foundry has announced the latest update to Mari, Foundry's tool for 3D texturing and paint. Mari 4.7 offers features like procedural mask workflow, improved shelf palette, extended post-process feature, new shader mode, node graph enhancements, etc. Foundry says that Mari can operate on many older, prior-generation systems. However, performance increases on newer, more advanced hardware configurations. Mari 4.7 is not yet supported on Apple M1 chipset computers though.
With Mari 4.5, Foundry significantly revamped its material system. The update 4.6 for Mari added new features to its material system including geo-channels and new procedural nodes. The latest release focuses on interoperability and material system efficiency. It can help 3D artists tackle the challenges faced during texturing and look development production processes. A 30-day free trial is available here.
Here are the details from Foundry's website:
New features in Mari 4.7 include:
Procedural Masks: Rapidly block out where each layer affects the look of an asset using the new procedural mask workflow. This extended workflow allows artists to author, share and use procedural mask presets, leveraging Geo-Channels to procedurally adapt masks to the form of your asset.
Custom Procedurals: We've extended the all-new procedural masks workflow to allow artists to author, share and use customized procedural presets as layers for color and scalar channels. With the quick and easy application of presets, artists can block out the look of an asset's channel procedurally.
Refreshed Shelf: Bringing artists' libraries right to their fingertips with the improved Shelf. The refreshed UI adds a navigation pane and removes the cumbersome nature of Mari's previous Shelf Palette. Plus, Shelf items now also have adjustable thumbnail sizes and all-new, informative graphical tooltips.
Material Isolation: With this new shader mode, artists can view materials in isolation without having to change any layer visibility settings, allowing artists to fine-tune their Materials within a full lighting response context.
Node Graph Improvements: Mari's Node Graph now includes new keyboard modified gestures for selection, navigation and moving nodes, as well as smarter chained node creation when working with multi-channel Material nodes.
Refreshed Python Console: The refreshed Python Console adds a series of developer quality-of-life features and gives pipeline TDs added flexibility when managing multiple script snippets, alongside new shortcuts for more extensive script editing.
Customizable Drag and Drop: Pipeline TDs can now create infinite drag and drop workflows for their studio's pipeline with the new API hooks. Mari will also treat specified data types as native data whilst hovering over the palettes, allowing for more seamless integrations with your pipeline.
The full list of features for Mari 4.7 can be found here. Mari 4.7 is available for purchase on Foundry's website and via accredited resellers.