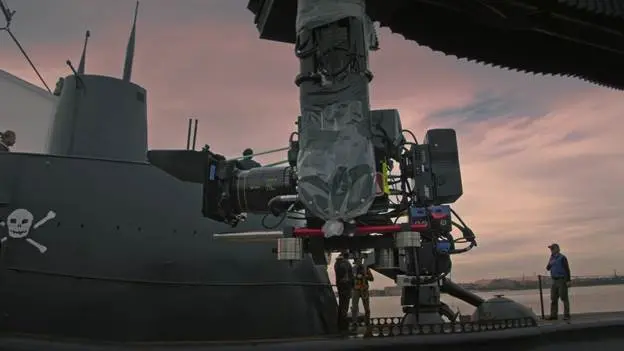 A partnership between Cooke Optics and EZtrack is making it seamless to integrate physical and digital camera lenses, blurring the line between the production and postproduction processes. This capability is the result of Cooke's long-term efforts in accurately mapping its lenses, combined with EZtrack's camera tracking and data aggregation Hub. As a result, filmmakers are able to merge images from on-set cameras with high-quality CG elements in near real time. Using this process, directors know if a shot has worked in a matter of moments rather than days.
An integral element is Cooke's i Technology maps, which allow precise and accurate manipulation of the digital image so that lens distortion can be corrected quickly, CG elements can be added to the undistorted image, and then the image can be re-distorted. As a result, the CG element is matched to how the lens sees it. This is coupled with the EZtrack system's ability to deliver precise camera movement tracking, together with lens and camera data, plus the movement of many other on-set elements such as mechanical cranes. This allows the VFX and camera teams to know the position and movement of the camera at all times, while also providing access to all the Cooke i Metadata.
This collaboration was used for the Italian film Comandante, which used Cooke's 1.8x Anamorphic i Full Frame Plus lenses as well as i Technology, which enabled Cooke and EZtrack to provide spatially-accurate, frame-accurate distortion maps that tracked focus pulls across time for spherical and anamorphic lenses.