Adds ATEM switchers and control panels, plus debuts Cintel scanner tech.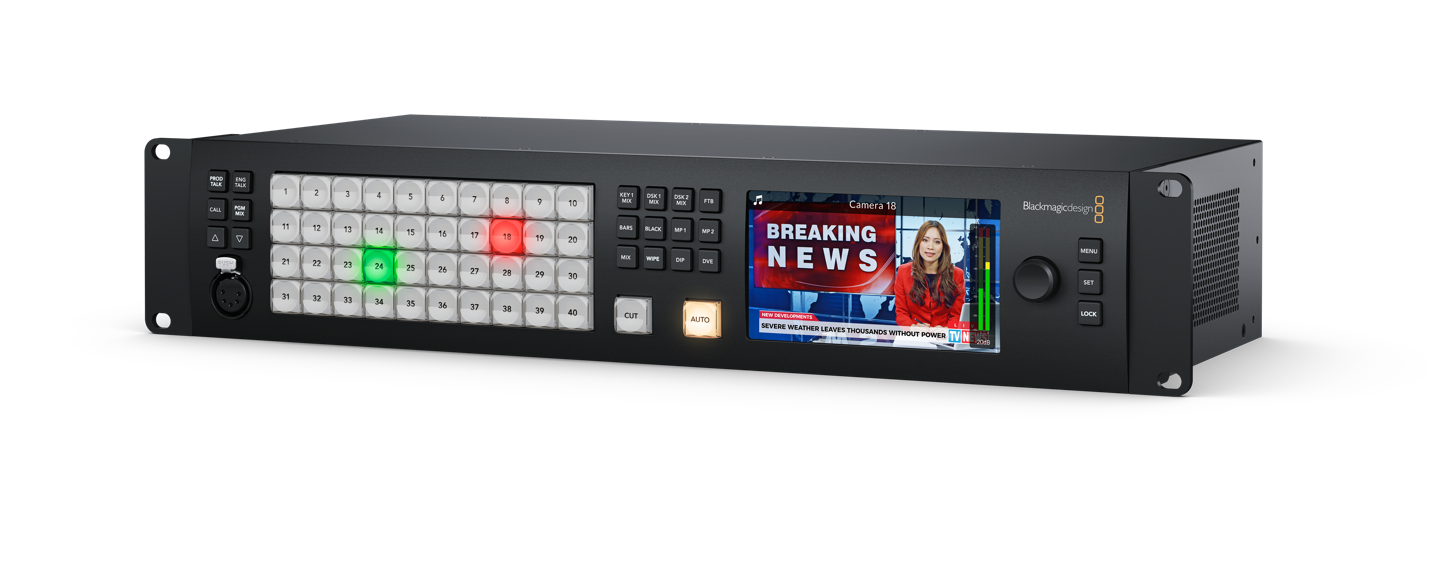 Apparently, Blackmagic Design, known for its NAB product blitzes, had even more offerings up its sleeve. Aside from introducing a major update to DaVinci Resolve, new cloud storage options, a new HyperDeck Shuttle, and more, the company still had some magic to release as the conference opened.
In its latest announcement, Blackmagic Design unveiled a new family of ATEM Constellation HD live production switchers. Available now, the three new models include ATEM 1 M/E with 10 3G-SDI inputs for $995, ATEM 2 M/E model with 20 3G-SDI inputs for $1,695, and the ATEM 4 M/E model with 40 3G-SDI inputs for $3,695. All three include full standards conversion on every SDI input, four ATEM advanced chroma keyers per M/E (Mix Effect) row, a DVE per M/E row, media players, a larger media pool, and more.
According to Blackmagic Design, the new switchers are designed as a professional upgrade for ATEM Mini customers who need to expand, or for large broadcasters who want to upgrade.
The company also announced new 30- and 40-button models of the ATEM 2 M/E Advanced Panel that give users dedicated controls for the largest ATEM switches but will still fit into any studio space. They include the same features as the ATEM 2 M/E Advanced Panel with 20 input buttons, and those are now wider and sport additional buttons. The panels will be available in June starting at $7,695.
And the company showed off a new intensity light source for the Cintel film scanners that allows for much faster HDR film scanning. Blackmagic Design plans on using the technology on a new model of the Cintel film scanner in the future.