Blackmagic Design's latest update includes support for vertical resolution and the DaVinci Neural Engine.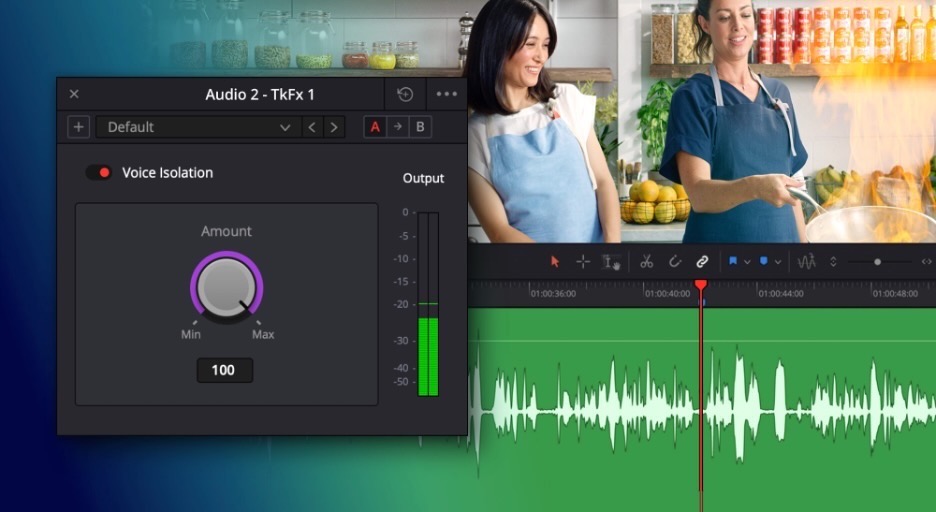 DaVinci Resolve has received a major new update from Blackmagic Design that includes some major features such as editing support for vertical social media resolutions like TikTok and Instagram Reels, and big additions to the DaVinci Neural Engine for users trying to level or isolate voices in their audio. This comes at an ideal time as digital content creation is expected to grow exponentially in the coming years. As more content will be created specifically for mobile devices, video editors will look for programs that streamline the content creation process.
DaVinci Resolve is split into two programs: DaVinci Resolve, the free software, and DaVinci Resolve Studio, which requires a license. As of the time of publication, DaVinci Resolve Studio costs $295 for a lifetime license, competing with Final Cut Pro at $299.99, Adobe Premiere Pro at $20.99 per month, and Sony Vegas Post 365 for $29.99 per month. Resolve is a great tool for content creators beginning their careers—the vertical resolutions are available in Resolve—and upgrade to Resolve Studio when appropriate.
"This is a major update with new added support for social media vertical resolutions," said Grant Petty, CEO of Blackmagic Design. Now, he noted, customers can work quickly and easily to create video posts for sites such as TikTok, Snapchat, Facebook shorts, Instagram TV, and more. The new version also has automatic locking of individual timelines within bins for multi-user collaboration.
Plus, there are some other major performance improvements as well, such as the new DaVinci Neural Engine AI-enabled voice isolation tools and new features for Fusion, including support for magic mask. The magic mask palette uses the DaVinci Neural Engine to detect animals, vehicles, people, and objects, tracking their movement in a shot. With these new additions, customers can produce clean traveling mattes directly in the Fusion page to add effects to characters or stylize the background.
The built-in dialog leveler tracks FX in the inspector processes and smoothens dialog recordings without the need for tedious level adjustments on clip gain or automation curves. Controls include real-time scrolling waveform display, focus presets, and three process options for achieving more natural-sounding results.
With over a billion users, TikTok is a massive market to tap into. An estimated 47.4% of American TikTok users are members of Gen Z, a demographic group much more likely to digest digital content and more likely to reject traditional advertising. Advertisers that want to reach Gen Zers will need to tailor branding for social media, making the new Resolve support an excellent step in the right direction.