Instead of a traditional booth, Unity will open the doors of their headquarters to game developers during GDC 2018.
GDC 2018 is right around the corner, and well-known game engine developer Unity has decided to take advantage of its San Francisco headquarters to host events around town instead of having a booth at the show. In addition to sessions at GDC, the company plans in-depth dev sessions at their downtown headquarters.  
The Game Developers Conference (GDC) is considered the premier annual event for game developers. More than 25,000 people are expected to attend this year's conference (19–23 March). It's a major event for Unity.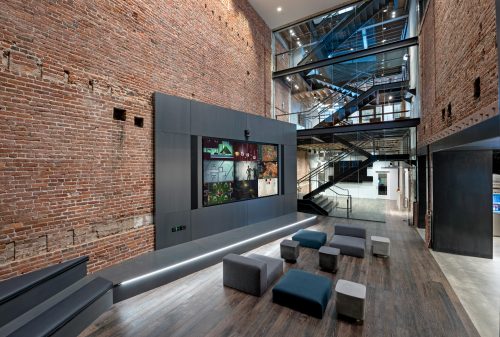 Unity is of course a big name in gaming, with its namesake Unity engine powering both AAA powerhouses and indie titles alike. In a recent interview with GamesBeat, Clive Downie, chief marketing officer at Unity stated that more than half of all games today are powered by Unity's engine.
The Unity GDC events will take place at three main locations called: 'Unity Central' (Unity's headquarters), 'Unity Mix' at Moscone, and 'Unity Lounge' at the Zetta Hotel.
Those who wish to attend Unity's events still need to register online beforehand to claim a spot (registration opens from March 1st, according to Unity).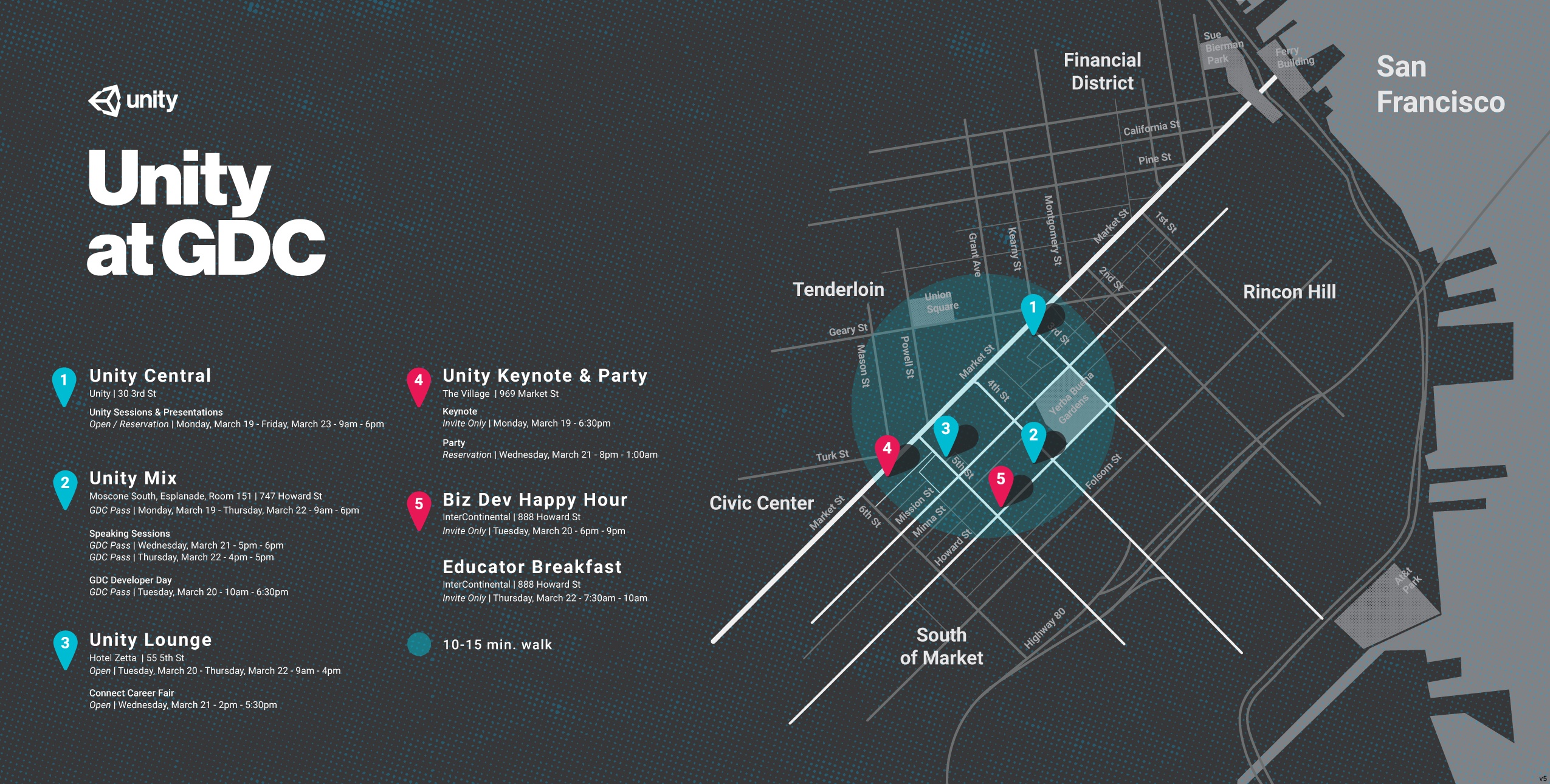 Finally, if you aren't able to take part in person, Unity will be live streaming and hosting Q&A as well as interview sessions throughout the show via its Facebook and YouTube channels.