The company records a strong debut; the shares

 

rose 52% on their first day of trading.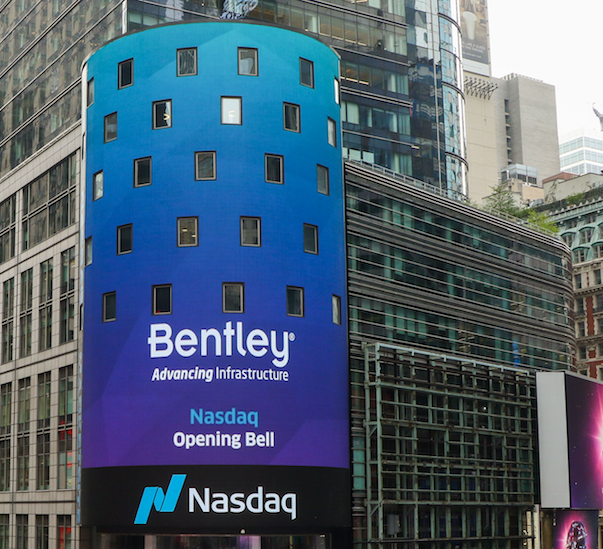 After flirting with the idea of going public for years, Bentley finally has gone public. The company announced the pricing of the initial public offering of 10.75 million shares of its Class B common stock at a price of $22 per share to the public on September 22, 2020.
Bentley Systems had submitted a registration statement with the Securities and Exchange Commission for public listing of Class B Common Stock in February 2020. Bentley had done so in the past also, so it was not at all unexpected. But this time, Bentley went ahead and debuted on NASDAQ stock exchange under the symbol "BSY." According to Barron's, the shares rose 52% on the first day of trading. Bentley Systems is only selling shares that are already owned by its more than 4,000 employees. CEO Greg Bentley said that company wants to reward those employees with liquidity as people are a very important resource to a software company.