And expects bigger gains when the world gets back to business.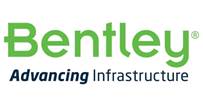 Bentley Systems announced its revenue for its first quarter of 2021 which ended on March 31. In his opening remarks during his call to investors, CEO Greg Bentley warned them not to make generalizations about Bentley's seasonality with such a small amount of data, especially when some of that data has been affected by very unusual circumstances.
This year, Bentley reported revenues of $222 million, a 14% growth year over year. CFO David Hollister noted that most of the growth is organic—only 4% is from acquisitions. The company's business is now almost entirely based on subscriptions, and grew 10.5% year over year to $188.1 million. Perpetual licenses have been declining in proportion to the company's subscription drive and represent less than 5% of the company's revenue. As Bentley's competitors have also experienced, the pandemic has had a profound effect in the construction field, but it has played out differently than might be expected. Bentley said their first two quarters as a public company were "choppy" but Q1 2020 was fairly typical as the merde and le fan had not yet met.  Bentley says the company's first quarters are usually "undramatic" because of the company's seasonal patterns for renewals. The company's back half of the year tends to have higher revenues than the front half.
Professional services have grown to be 10% of the company's revenue says, Bentley. Hollister notes that the increase in services revenue comes as a result of the company's strategic acquisition of integrators and "have brought scale to our existing service offerings and are profitable."
The company's annualized recurring revenue (ARR) is at $760.2 million as of March 31, 2021, and has a constant currency growth rate of 10% from last year, March 31, 2020.
The company's net income was $57.0 million, compared to $29.7 million during the same period last year.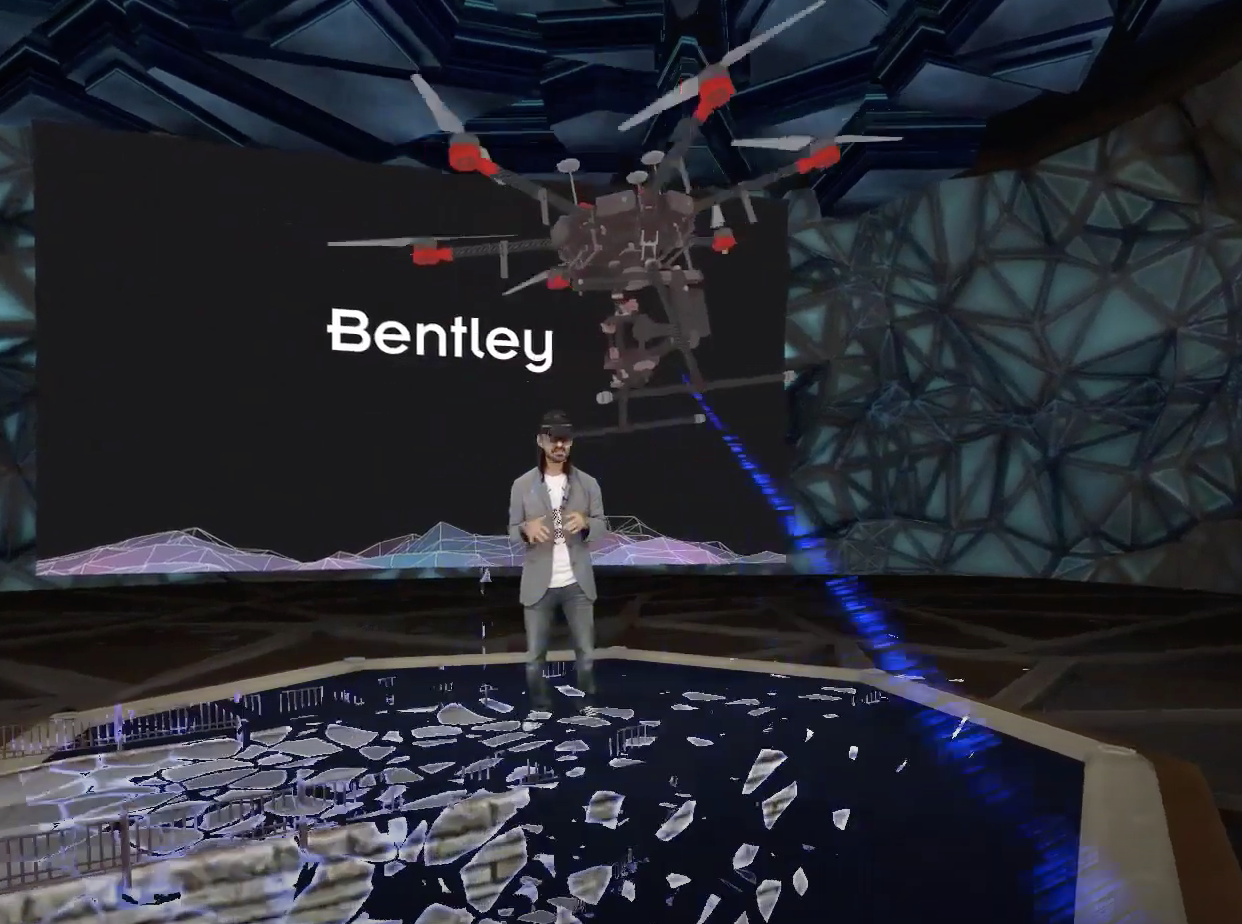 Greg Bentley said, "Our first-quarter operating results were broadly consistent with the progression of the same mildly improving application usage trends we reported earlier this year, with our established quarterly seasonalization, and with the outlook, we have previously expressed for the unfolding of full-year 2021. On the other hand, the quarter's unprecedented operating margins and operating cash flows benefited from circumstances likely unique to this unusual year."
What Bentley is talking about primarily is that, due to the pandemic, company employees were not traveling very much. There were no huge marketing expenses like the company's annual Year In Infrastructure Event and worldwide user gatherings, all of which kept expenses lower and margins higher. However, Greg Bentley emphasized his strong belief that with the return to in-person work, Bentley's fortunes are going to rise.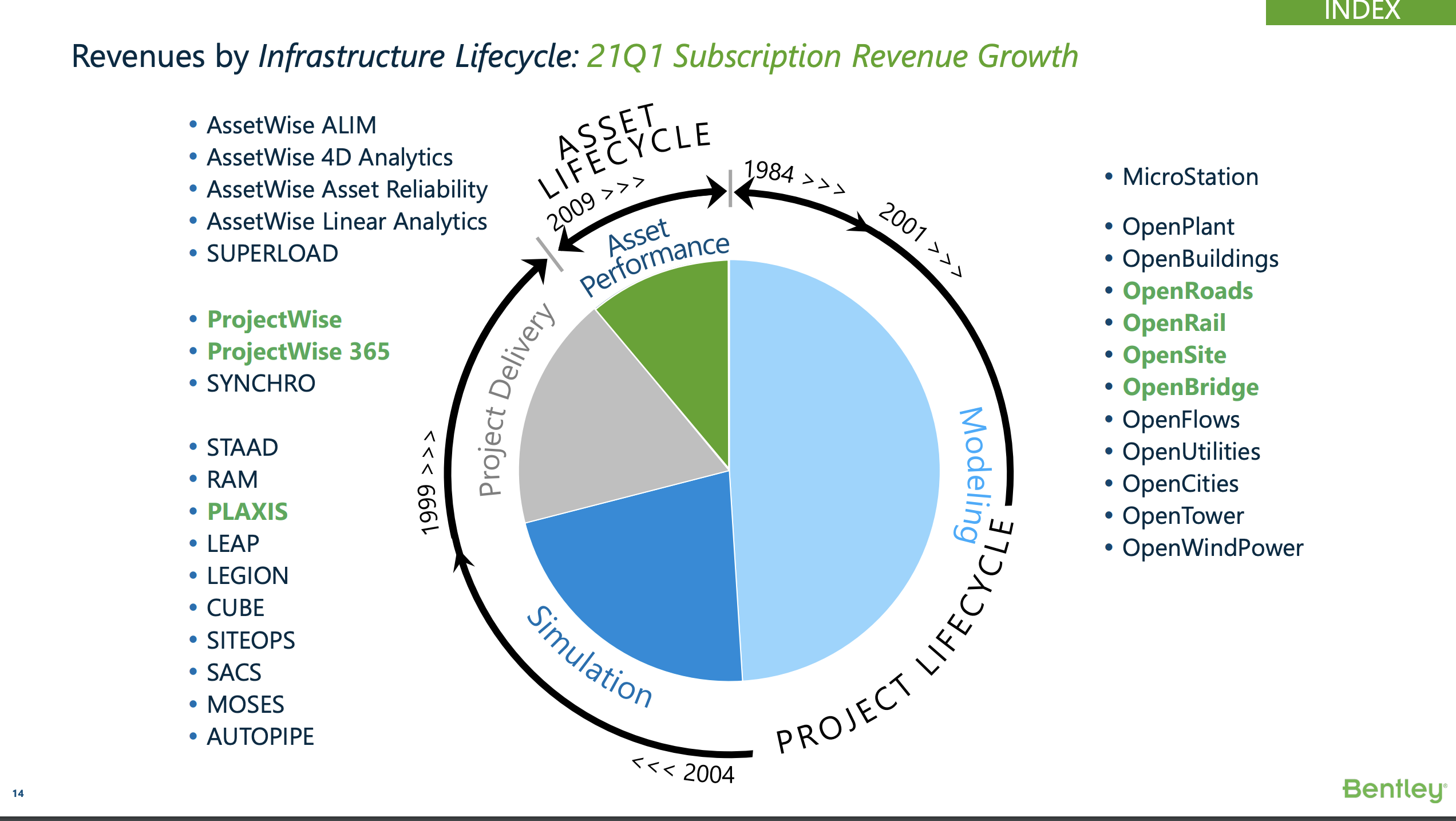 The company has also identified an opportunity in the small-medium business segment, which Greg Bentley describes as companies spending less than $100K a year with Bentley Systems. Bentley's business is split primarily between "project delivery" companies offering design and construction services and their bosses, owner-operators. Last year the company kicked off a program for the SMB sector designed to grow their use of Bentley's products and to increase their skill level. The program includes special Virtuosity subscriptions that include access to information, training, and mentorship via a dedicated website.
As a result of the program, Bentley says they are seeing growing market demand within the SMB segment. He says, "our Virtuosity subscriptions have attracted over a thousand accounts new to Bentley Systems, since inception less than a year ago."
New revenues and opportunities from acquisition
Within the first quarter, Bentley announced acquisitions to grow their digital twin capabilities. INRO will add multi-model and dynamic simulation; Sensemetrics and Vista Data Vision (VDV) will expand Bentley's infrastructure IoT tools.
Bentley's big gulp, the billion-dollar Seequent deal, announced in March 2021, is expected to close in the second quarter and the company is looking forward to it adding a new dimension to the company's business—subsurface digital twins.
Greg Bentley sees the addition of INRO and Sensemetrics as accelerants for the company's digital twin efforts. When those deals close towards the end of the second quarter, Bentley says the company will update its financial outlook with the impacts from these acquisitions.
As it is now, Bentley systems have said it expects to see revenues grow to almost $900 million by the end of 2021.
Nurturing friendships
During the quarter, Bentley's alliances with other companies got some attention and raised awareness of the company's growing business. Bentley showed up at Microsoft's Ignite conference this year, which was really virtual. It featured presenters and audiences wearing Microsoft's Hololens and transmitting their responses out to the world. Alex Kipman introduced Micorosoft's Mesh technology, which enables people to collaborate virtually across the Internet using Hololens and a shared vision. Bentley's infrastructure software, its reliance on Azure as a backbone for its cloud resources, and its use of Hololens in conjunction with its ContextCapture application earned it a place in the program.
Bentley also came to Nvidia's GTC to announce its support for Omniverse. Bentley's iTwin platform has been extended to support Nvidia Omniverse to enable real-time visualization of infrastructure digital twins.
In 2019, Bentley and Topcon Positioning Systems launched a jointly owned company called Digital Construction Works to provide digital automation, integration, and "twinning" services around a portfolio of software and cloud services from Topcon, Bentley, and other software providers to enable the industrialization of construction.
Bentley and Siemens have announced several cooperative deals over the years including their jointly developed Plantsight product developed in 2018. In 2020, Siemens Energy and Bentley announced Asset Performance Management for Oil & Gas. That catchy name has a handy acronym as well: APM4O&G. It includes tools developed by each company to enable operators to enhance asset performance, eliminate downtime, and reduce maintenance costs. This latest deal is part of an ongoing development partnership between Siemens and Bentley to integrate industrial software and IoT to improve outcomes for infrastructure operations and maintenance and also to foster more efficient development of digital twins.
When asked how these projects have been playing out. Greg Bentley said Siemens and Bentley are now concentrating on going to market with their new services. The Topcon deal is evolving. But Greg Bentley was especially excited by the work the company is doing with Microsoft on Azure. He noted that one such project, ProjectWise 365, which he called "instant-on ProjectWise" has the potential to help SMBs get productive and "BIMified" with ProjectWise.
What do we think?
Quarterly announcements are a fine excuse to get up to speed on a company's ongoing work and success on various fronts. It's especially interesting in the case of Bentley, a company that is just now going public and seems to be just bursting to share the good work they've been doing under relative cover during their long private existence. The company's business is as complex as the projects it enables. The company has never been shy, but being able to talk about what works and what needs work, adds depth to the conversation.
The whole world is holding its bated breath to see if the US can somehow manage to start up the engines of finance for desperately needed infrastructure development, building, and repair. If it does, you're likely to hear the startup of engines all around the world as other governments get their initiatives going.
In the meantime, Bentley is also concentrating on its APAC business because it sees big infrastructure projects continuing and demand growing.
As this was being written, Bentley also announced a $0.03 dividend per share for the upcoming second quarter. According to an article in Yahoo Finance, the company is getting favorable assessments from financial analysts. The consensus is a "Strong Buy." Shares have gained about 71.3% over the past year.