Radical's AI-powered mocap platform fits Autodesk's cloud strategy.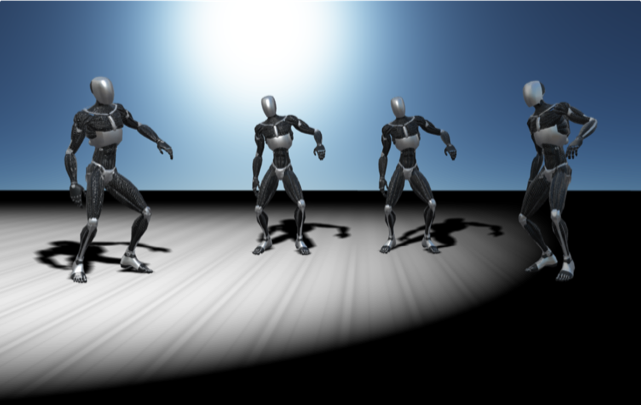 Autodesk knows a good investment in technology when it sees it. And it sees it with New York-based Radical and its "born in the cloud," AI-powered motion-capture solution. So much so, Autodesk is making an undisclosed financial investment in the company.
The major attraction? Autodesk has made no secret of its desire to move toward a cloud-based production ecosystem, as the M&E industry's initially slower steps in that direction have been hastened due to necessity when the pandemic took hold. Autodesk has recognized this transition to the cloud and is working to transform artist workflows accordingly. To that end, the investment in Radical is the company's most recent move toward that realization of democratizing end-to-end production in the cloud. It follows Autodesk's acquisition of Moxion, with its cloud solution for digital dailies, in January and last November's acquisition of cloud-based animation pipeline software from Tangent Labs.
Radical's real-time solution uses proprietary AI combined with deep learning, human biomechanics, and computer graphics to estimate, track, and reproduce skeletal joint rotations in 3D. This is accomplished from a single conventional 2D video shot using Radical's AI-based motion-capture app downloaded onto any type of device (from a smartphone to a professional camera). The video is then sent to the Radical cloud, where it is processed. Within minutes, the motion of the person is extracted from the video file, while all inanimate objects in the scene are ignored. Users can preview the results using the company's 3D visualizer before downloading the results and applying the data to 3D characters or avatars within common 3D DCC pipelines, including Autodesk's Maya and Blender, as well as within gaming engines like Unity and Epic's Unreal Engine.
Unlike most other mocap platforms, the one from Radical does not require specialized hardware, custom coding, training, constrained environments, special clothing, sensors, markers, nor suits, making it easy to use in any location—special lighting is not required.
According to Radical, the investment from Autodesk will enable the company to advance its AI to better support professional animation and VFX workflows. According to Gavan Gravesen, Radical founder and CEO, in addition to expanding the platform's AI capabilities, the investment will enable them to scale their cloud infrastructure and uplevel collaborative editorial features for use in film, TV, and gaming.
"Radical's accessible, easy-to-use solution appeals to up-and-coming artists and next-gen content creators," said Diana Colella, senior vice president of Autodesk Media & Entertainment. "We look forward to working with Radical to extend the sophisticated AI engine powering its solution, to put collaborative, real-time motion-capture capabilities in the hands of additional professional creators.
"As we continue to build out our visions for cloud-based content creation, partners are key to driving innovation," Colella added.