The company is trying to accelerate innovation by offering advancements in user experience and intuitive workflows.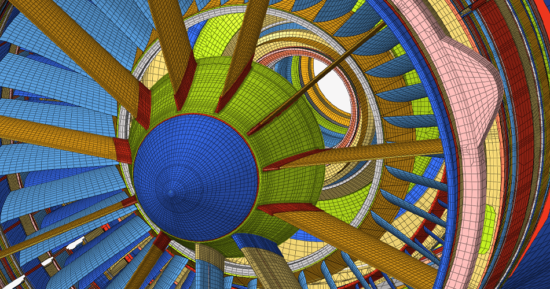 In order to make its software delivery method more flexible and accessible, Altair has released updates to all of its software products. In fact, Altair is calling this update the "most significant software update release in the company's history."
Altair says the company has focused on improving user experience, intuitive workflows, access to more physics, data analytics, and machine learning. James Scapa, CEO of Altair, said, "Our teams are always driven to develop and provide access to a range of different technologies that enable our customers to break through complex problems, and explore and discover on their own terms. This software update release is the largest collection of our applications for design, simulation, and data analytics."
Some of the most notable highlights include:
Altair HyperWorks—new interface to Altair's solution for high-fidelity computer-aided engineering (CAE) modeling and visualization, making learning easy and productivity high.
Altair OptiStruct—includes the addition of new explicit solution and expanded implicit non-linear solutions including 2D axis symmetry.
HyperWorks CFD—provides engineers and experienced computational fluid dynamics (CFD) specialists with the most productive CFD pre- and post-processing capabilities to-date.
Altair Inspire—integration of Altair SimSolid solver includes support and connector reaction forces, instantaneous reaction time modeling large PolyNURBS models, and improved geometry generation from optimization.