The new unit licensing model allows for customized access to the entire solidThinking software suite.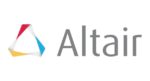 Altair has recently revealed a new software licensing model for its solidThinking design and engineering software package. The new single license model (sTU licensing) allows access to the entire solidThinking library both locally and through the cloud.
The model shares similarities with the unit-based licensing model already available for Altair Hyperworks, and is based on 'solidThinking Units' (sTUs), which the company describes as a value-based licensing system. Basically, an organization can buy access to a certain pool of sTUs which it can share among team members. These units can then be used by staff, being 'recycled' afterwards (returned to the pool) to be used again by others in the team. According to Altair, this helps solve traditional licensing hurdles such as high costs, limited access, multi-licensing issues, and of course paying for services that aren't being used.
This system has been developed specifically to appeal to small-to-medium businesses and startups, allowing for customized license access depending on how frequently they may need to employ solidThinking design tools. sTUs give customers access to the entire solidThinking portfolio of simulation-driven design products, as well as any new additions that may be added in future. This includes software such as Altair Inspire (structural modeling), Altair Activate (simulating multi-disciplinary systems), Altair Compose (programming), and many more.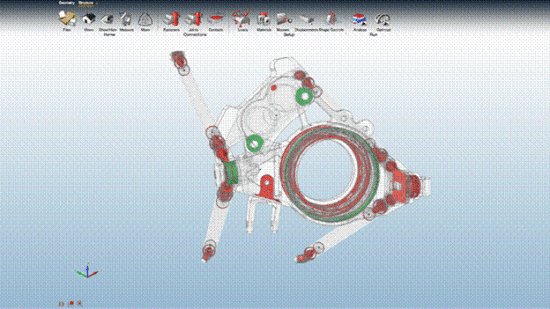 "We believe the frictionless access to our entire solidThinking suite and cloud resources through this single licensing model is a market first and compelling offering for SMB and some enterprise customers," stated Altair founder and CEO, James R. Scapa. "The new licensing provides tremendous value and flexibility to organizations that are just beginning with simulation, have limited simulation resources, or require a comprehensive simulation solution that cost-effectively scales with growth."
As previously mentioned, solidThinking Units also allows for cloud-based access to these tools via Altair 365, the company's proprietary cloud hosting service. This means users can choose to run the software from their local machines, or have the simulations carried out directly through the cloud, making it an attainable solution even to those organizations who don't compete in local PC overclocking contests. Access can also be scaled up or down, with the amount of sTUs available in your pool open to change depending on usage needs or the size of your team.
The new licensing system is also open to existing solidThinking customers, allowing them to upgrade or change to the system if they wish. More information on the sTU licensing model can be found on the Altair solidThinking website.