A career in film can be an exciting endeavor, but not everyone has the same opportunities available to them to explore this path. The Academy of Motion Picture Arts and Sciences is trying to change that through its Academy Gold Rising, a career development program for students and young professionals from underrepresented communities.  
Now in its seventh year, Gold Rising works with various studios and industry organizations to provide educational programs, career preparation sessions, and networking and mentorship opportunities with Academy members and industry professionals. Gold Rising helps college seniors, recent graduates and young professionals acquire the knowledge, skills, and connections to achieve success as they navigate in-front-of and behind-the-camera careers in film.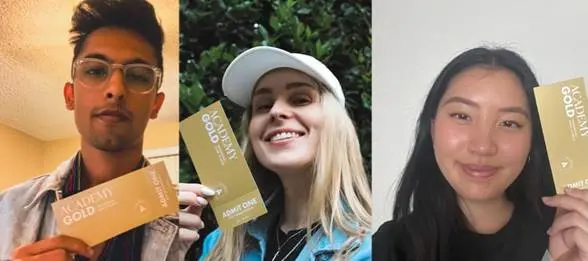 This year, 90 students and 21 film and entertainment companies will participate in the program.

"We are honored to host a new group of emerging filmmakers who will undoubtedly bring their passion, stories, and insights to the program each day," said Wynn P. Thomas, Academy governor and Education and Outreach Committee chair. "These young talents make our future brighter, and we can't wait to help them grow as they explore their opportunities in the film industry." 

The eight-week program kicked off on June 7, with a two-day orientation that includes a presentation on the Academy Film Archive and tours of the Margaret Herrick Library and Academy Museum of Motion Pictures. The program concludes with a graduation ceremony on August 10. Upon completing the program, all Gold Rising participants will be paired with an Academy member for an eight-month mentorship. Academy members from every branch have volunteered their time and support to the program.

Throughout the Gold Rising program, participants will hear from more than 80 panelists and speakers. The program's specialized production track features online technical workshops and master classes for students interested in cinematography, costume design, film editing, production design, sound, and visual effects.

To date, there have been 564 participants from past Gold Rising programs. The 2023 class is from 51 colleges and universities and comprises 63% underrepresented racial/ethnic communities, 57% women, 30% LGBTQ+, and 10% with disability.