The company advances most of its software to 2023 releases during a fall update.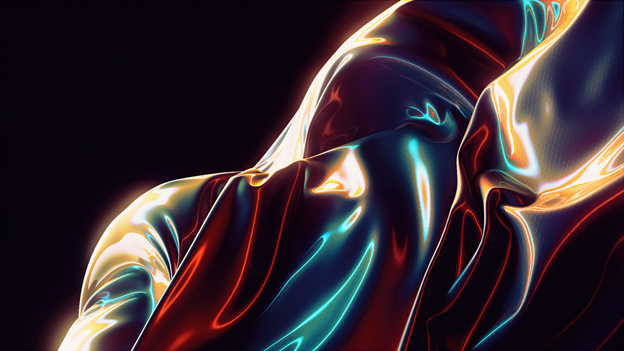 For those in the Northern Hemisphere, autumn is still a few weeks away, but Maxon is already stepping into the next year, branding most of its products receiving a fall 2022 update with the 2023 version moniker. "Probably the biggest buzz on the Internet [about the updates] will be that we are moving toward, or making our way toward, evolving our products to an annual versioning number," said Paul Babb, head of world marketing at Maxon.
With that said, Maxon—developer of software solutions for editors, filmmakers, motion designers, and VFX artists—introduced new versions of its products that comprise its Maxon One bundle: Cinema 4D, Forger, Red Giant, Redshift, Universe, and ZBrush. Many of them have adopted the 2023 naming convention with the exception of Redshift.
Cinema 4D 2023
The flagship product, or the "rose" of the group, as Shakespeare would have considered it, is Cinema 4D 2023, which, in addition to a new name, received a number of substantial new features. Among them are simulation advancements as Maxon has expanded Cinema 4D's Unified Simulation System, which now includes soft bodies and new stickiness. Users can also mix the simulation with keyframe animation or any other type of animation akin to the approach used with bullet-based dynamics.
In addition, most of the generators in Cinema 4D 2023 will come with vertex map support and vertex color tags controlled by fields. So now, artists can use primitives and create simulations that are far more procedural and, therefore, more robust. Also, the new modeling with symmetry feature enables artists to make mirrored changes on a model.
What's more, users can now define the symmetry using the world grid, as well as the local axis or a custom workplane, or even the topology of the model. This means that if the artist has a non-symmetrical mesh that has a symmetrical topology, such as a character that has already been posed, the symmetry axes can be defined.
Also, OpenColorIO (OCIO) lets artists take advantage of cinematic ACEScq color space and a unified color pipeline across all Maxon tools (Redshift OCIO support integrates seamlessly with Cinema 4D's settings). And, watch folders have been added to Cinema 4D's assets browser, so asset storage can be done anywhere on the file system. Additionally, the improved GoZ bridge makes it easier to transfer models between Cinema 4D and ZBrush, making it easier to render sculptures with photorealism.
Watch the video highlighting the new Cinema 4D 2023 features here.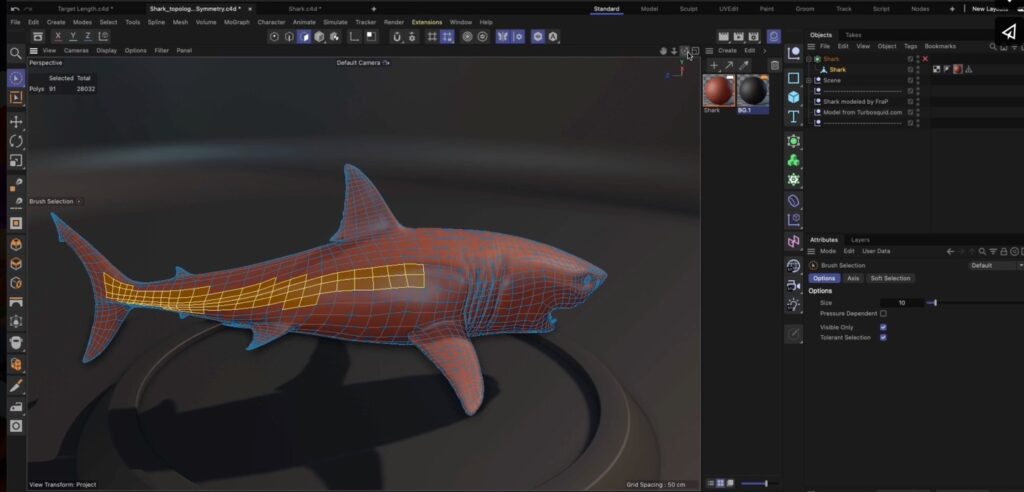 Forger 2023
The updated Forger 2023 now includes Cinema 4D's polygonal modeling engine, enabling artists to build sophisticated hard-surface models in Forger. This can be done by using the polygonal modeling tools for extruding points, edges, and polygons such as beveling edges; creating inserts on faces; and by bridging parts of a model inside Forger. According to Jonas Pitz, software evangelist and Maxon master trainer who briefed the press on the updates, this comes with a seamless transition between the new modeling tools and the organic and intuitive 3D sculpting tools Forger is known for.
Maxon has also added to Forger an on-screen 3D gizmo, which provides useful actions such as moving along an axis rotation, scaling, and transforming. A new sharing feature lets artists move their work between Forger and Cinema 4D.
Red Giant 2023
The new version of Red Giant includes updates for nearly every tool as well as 100-plus new presets for generators and shiny text effects. Specifically, Trapcode 2023 has 75 new animated sprites for 3D shapes and bursts. Also, the loading time for the Particular Designer has been greatly improved. Magic Bullet 2023, meanwhile, has added the recent Halation and Diffusion tools, which are available to Looks within Cinema 4D. Magic Bullet also received, among other capabilities, major improvements to the Looks integration in Unreal Engine 5.
Red Giant VFX 2023 got some bug fixes and performance enhancements. Universe 2023 sports added support for alpha layers in Avid Media Composter, and now it comes with over 100 new presets for generators. The updated Moves by Maxon makes it easier to capture face and body movements, thanks to a number of functions and capabilities.
Redshift
Redshift got a big update in the spring with 3.5, followed by some additional features in July to Redshift 3.5.05. Yet, some more improvements were made to the product for this announcement. These include making the rounded corners shading node available for Redshift CPU, which was previously only available in Redshift GPU. Also, material stacking has been added, which enables artists to create and add stickers, labels, and decals easier than before through a revamped material blending and texture remapping process.
One of the biggest updates is the addition of Random Walk mode for more accurate and easier-to-accomplish subsurface scattering when creating materials such as skin, jade, and wax. This is done by accurately detecting the size and thickness of the meshes to create a more precise subsurface with colors and details. Diffusion modes, which calculate subsurface scattering on an approximation of geometry, are still available. "It's not done; the team is continuing to make an improved version of Random Walk," says Pitz.
Redshift also contains improved volume technology, along with new blackbody shading controls for realistic fire and smoke VDBs with emission colors based on temperature. Volumetric anisotropy has been introduced, as well, to control how volumes react to incoming light direction.
One thing that was not added to Redshift was the 2023 name. As Babb noted, Redshift always has ongoing development; it is on the agile development schedule, during which the product receives multiple updates, mostly on a smaller scale but far more frequently than the other products moving to the 2023 versioning.