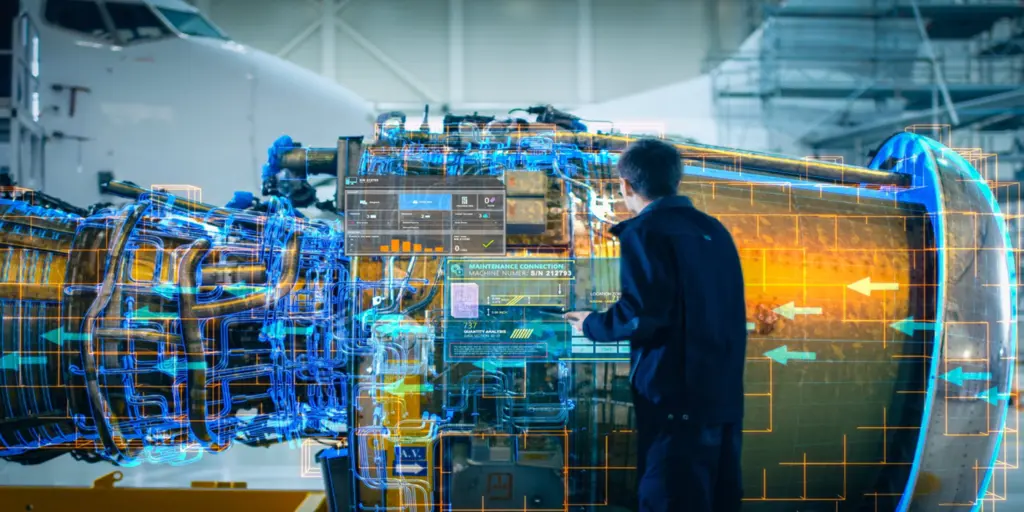 Unity has been playing outside the game industry for several years now, attracting CAD and industrial users with its Unity Industrial Collection (UIC), a tool bundle geared to enterprise users. As the desire and need for building real-time interactive models and applications within this segment continue to grow, Unity decided it was time to continue growing its tools for this group of users, as well. To this end, the company is offering Unity Industry, a suite of tools and services for enterprise users that is replacing UIC and providing enhanced capabilities.  
Creating real-time 3D content isn't a game. Well, it is for some. For others in industries such as manufacturing, architecture, automotive, retail, energy, and more, it is serious business that requires a tool set with capabilities tailored to the needs of these users. Identifying the evolving needs of this group, Unity Technologies has released Unity Industry, a suite of products and services designed specifically with industry creators in mind.
"We heard loud and clear that this world is different from that of game developers and requires tailored solutions. Industry creators need more support to onboard growing teams, face time-to-market pressure to deliver differentiated experiences, and need to integrate cutting-edge technologies, standards, sensors, and other real-world data into experiences to stay ahead of the competition," Unity's Tony Faccenda, manager of content marketing, stated online.
Unity is a video game software development company known for its licensed Unity game engine, which was released in 2005 for game creation. The cross-platform engine, which evolved to support desktop, mobile, console, and VR platforms, can be used to create 2D, 3D, VR, and AR games. But like its competitor, Epic's Unreal Engine, the Unity engine began mining user segments outside of gaming that were looking for real-time interactivity capabilities.
Unity Industry enables developers, artists, and engineers in multiple industries to build and deliver custom, real-time 3D experiences for AR, VR, mobile, desktop, and Web. The suite comprises creation tools and enterprise-level support that enable industrial users to transform CAD and 3D data into immersive apps and experiences available on any device.
The Unity Industry tool set is designed to assist users from the initial stages of concept through marketing and every touch point in between. These tools include:
Unity Enterprise—For managing complex real-time 3D projects across teams, using built-in support and creation tools that scale. Included is a three-year Long Term Support provision, in addition to read-only source-code access.
Industry Success—Exclusive to Unity Industry, this helps users overcome challenges faster by providing dedicated advisors, professional training and onboarding, and rapid-response support.
Pixyz Plugin—Enables the import of more than 40 CAD, 3D, and BIM file types to bring source data into Unity's real-time 3D platform.
Unity Mars—Provides efficient creation of AR apps, with better workflows and purpose-built authoring tools.
Unity Build Server—Allows utilization of on-premise solutions for faster project build testing while scaling, using dedicated network hardware.
Of course, attracting the CAD and industrial users is not a new strategy for Unity. In fact, for the past several years, the company has courting industrial users and forming alliances with ISVs. The company has also been acquiring companies and their products including the mega buy of Weta  Digital, all of which have greatly expanded Unity's capabilities and provided a richer platform for technologies such as AI, machine learning, and AR/VR/MR.  
A big boost for CAD users resulted from Unity's relationship with Pixyz, which began in 2018 and enabled creators to import 3D data into Unity more easily and optimize 3D models and data for real-time 3D development such as CAD assemblies, meshes, and point clouds. Unity then took that partnership to a new level when it acquired Pixyz in June 2021. As a result of their early relationship, Unity began offering Unity Industrial Collection (UIC) for streamlining the process of turning CAD models into real-time 3D experiences. The UIC bundle includes Unity Pro development engine and tool suite; Pixyz Plugin; and materials file importers. However, as Unity came to recognize, customers wanted more, so Unity Industry will now be the default path for industry customers accessing Unity Engine.
That "more" entails upgrades to most elements contained within UIC, along with some new elements and elimination of others for the new Unity Industry. The Pixyz Plugin continues to be part of Unity Industry, as well as Unity Mars and Havok Physics for Unity, which were added to UIC in October 2022. SystemGraph and SensorSDK, however, have been dropped. The reason for this, Unity says, is because Unity Editor is the best tool for building digital twins of operational systems and sensors, as opposed to packages running on top of the Editor. SystemGraph and SensorSDK will be supported for OIC licensees until April 4, 2024.
Existing UIC customers have until October 3, 2023, to renew their subscription or purchase additional seats for one year (at the current price), or they can opt to upgrade to Unity Industry.
According to Unity, projects built with UIC will be unaffected by switching to Unity Industry, albeit with some exceptions, specifically those involving SystemGraph and SensorSDK.