And not a GPU in sight.

Last week at Snap's partner summit, the company showed its next-gen AR glasses with a special feature—real-time ray tracing. It was difficult to figure out where the Nvidia RTX graphics AIB was, and that was because Snap wasn't using one, or anyone else's GPU. The RTRT is done via Snap's Lens Studio software, which came from a recent acquisition.
Snap described in its presentation the use of ray tracing of realistic jewelry models for virtual try-on applications, with a Tiffany & Co. virtual model and a Disney Lightyear experience showcasing the possibilities. A machine learning-enabled environment is also coming to Lens Studio. And also revealed was a new kind of shopping lens for trying on clothes without having to change what you are wearing.
Snap announced that Snapchat now reaches over 600 million users monthly and more than 332 million daily active users around the world. Snap said they also work with over half a million partners, creators, and developers to provide its community with innovative products and services.
What do we think?
Using a smartphone for AR experiences such as seeing how furniture will look in your home or finding cartoon characters in your yard and elsewhere have been the main examples of AR for consumers. However, holding one's phone out in front of them is not something you want to (or can) do all day long. Inconspicuous glasses are the ultimate manifestation for AR. Nreal is the closest to that goal. Vuzix is a close second but has a thick dorky side temple, and dorky is what killed Glass as a consumer device.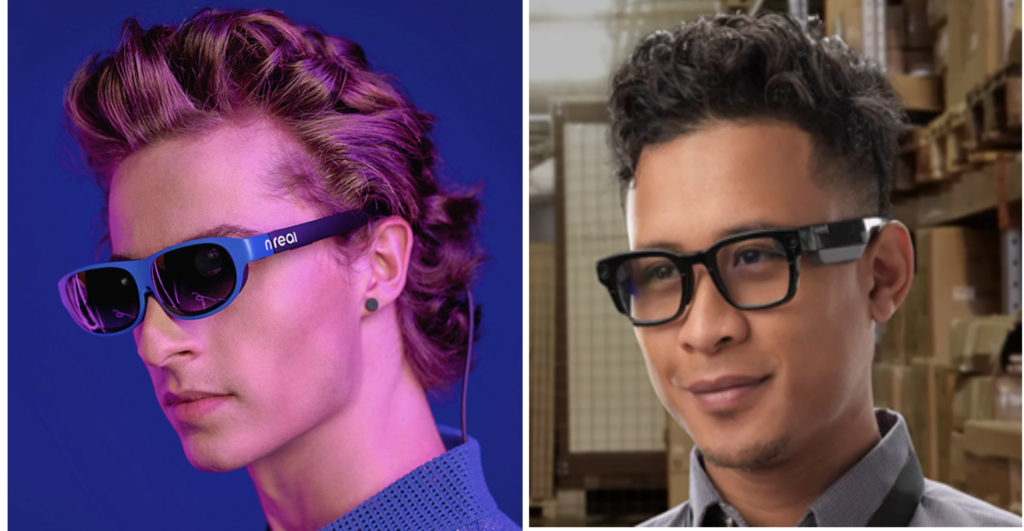 The dream of consumer-grade, all-day wearable AR glasses that are no more obnoxious than ordinary corrective glasses is slowly approaching. Apple and Google are working on it, and it's rumored Amazon is, too (Alexia, what the hell am I looking at?)
The technological challenges are huge, and the added image enhancement of ray tracing is the icing on the cake. Snap is way out in front of all other consumer AR suppliers software-wise, they just need to work on the physical appearance of their glasses.