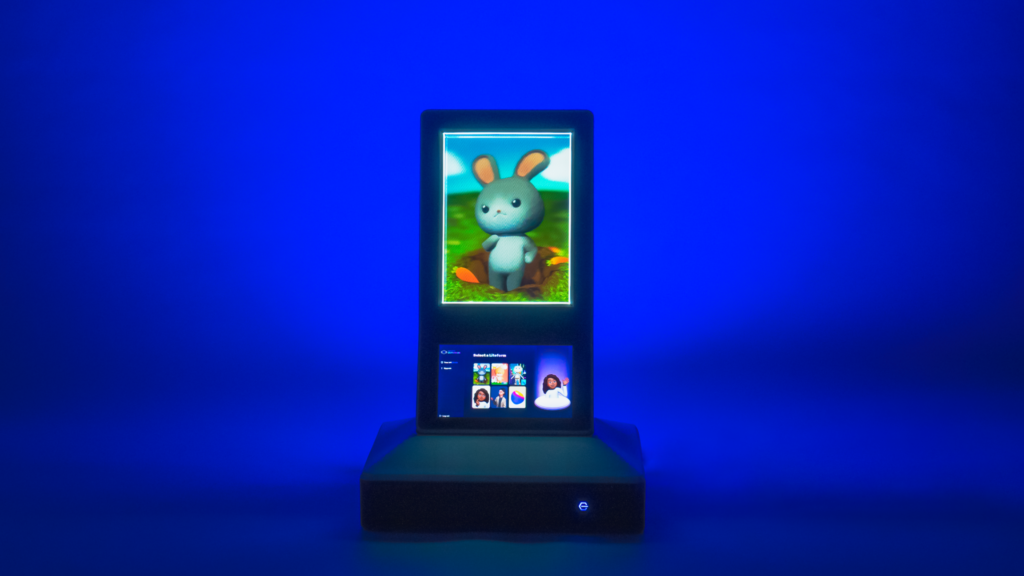 Talk to a rabbit or a sassy cube on Liteforms, a new platform from Looking Glass. (Source: Looking Glass)
The hologram company Looking Glass is announcing its newest product, the hologram platform Liteforms. This platform creates headset-free holograms powered by ChatGPT that the user can talk to. Pricing starts at $20 a month.
Looking Glass recently announced its new Liteforms platform, which enables customers to converse with holograms. Using the company's patented headset-free 3D holographic technology and ChatGPT, customers can talk to fully trained personalities that almost pop out of whatever Looking Glass display is being used.
Holograms with personalities that are powered by conversational AI are entertaining and provide enjoyment for the user. Text-based chatbots like ChatGPT have attracted the attention of Internet-savvy customers, and holograms can take that experience to a whole new level.
Liteforms is available as a subscription service, starting from $20 a month and will include a set of pre-made holograms developed by Looking Glass that the user can choose from. Interaction with the holographic character is easy. No keyboard is needed to engage with the hologram—a user simply speaks directly to the Liteform, which will respond in turn.
If customers want a unique holographic character, Looking Glass will work with them to customize the hologram.
Looking ahead, Liteforms could be used as a way for companies to connect with their customers, opening the door for companies and their brands to create memorable holographic experiences and engagement in stores and other locations, for instance.
"Looking Glass is well known for developing the most realistic holographic solutions that breathe life into 3D digital content, all without the need for headsets," said Shawn Frayne, co-founder and CEO of Looking Glass. "But over the past few years, we've been prototyping new ways to not only create and view holograms, but also to communicate with them. With all the major leaps made with large language models like ChatGPT, now you can. We couldn't be more excited to see how brands around the world use Liteforms to connect their fans to the magic of talking, 'living' holograms."